The 120 Best Chinchilla Names
This page contains affiliate links. We may earn money or products from the companies mentioned in this post through our independently chosen links, which earn us a commission. Learn More
The tiny rodent chinchillas make for great pets, and if you have one, you'll want the perfect name. Try this list to see if you find one that's a good fit for your pet.
Male Chinchilla Names
Check out this list of male names that would be perfect for a cute chinchilla:
Thumper– Named after the cartoon rabbit from Bambi.
Pikachu- Like the cute Pokémon character that looks similar.
Dusty– Named for the pet's smokey coloring.
Smokey– Names based on the pet's color are a good idea.
Ash– This one is not just a good color name but also a strong name on its own.
Shadow– Give your grey pet a bit of mystery with this name.
Ninja– Or make him seem dangerous with this one.
Stormy– Another good grey-themed name.
Thundercloud– Storm names are a great choice for chinchillas.
Peru– These Spanish pets go well with Spanish place names.
Andes– Named for the South American mountains.
Brazil– Another great place name for your pet.
Peludo– This name means furry in Spanish.
Rodeor– Spanish for rodent.
Rocky– You could give your pet a strong name with a small connotation of grey coloring.
Stone– Another strong rock-type name.
Turk– Here is one that sounds really tough for your small critter.
Dumbo– Named for his big ears.
Chewbacca– Or Chewy, after the fuzzy Star Wars character.
Oscar– A great name for fuzzy pets or those with grouchy dispositions.
Elmo– Why not choose a fun Sesame Street name for your pet?
Yogi– You could name your pet something kind of off the wall like this and make your pet's name unique.
Pedro– Spanish names work well for chinchillas.
Pinto– This is Spanish and cutesy.
Pequeno– This Spanish word means small.
Despereaux– Like the literary mouse character with big ears.
Gremlin– Like the film characters with big ears.
Sonic– You could name your fast pet after the fast video game character.
Hook– This is a great name due to the hooked tail the chinchilla has.
Reaper– Because of the chinchilla's hooked tail.
Napoleon– Or you might want to choose to name your pet after the historically short military commander.
Zane– A cool name like this might be appropriate for your chinchilla.
Zorro– You could name him after the famous Spanish character.
Alonzo– A strong Spanish name like this is a good choice.
Hercules– You could give your small pet a strong name.
Diesel– This funny name may make you think about diesel smoke being sprayed across the small creature and giving it its color.
Dustin– A good name that's a play on the word "dust".
Chaz– A short cute name is good for a short, cute character.
Cheeto– You could name him something funny like a small snack food name.
Ghost– Our you could give him a mysterious name like this for his grey coloring.
Female Chinchilla Names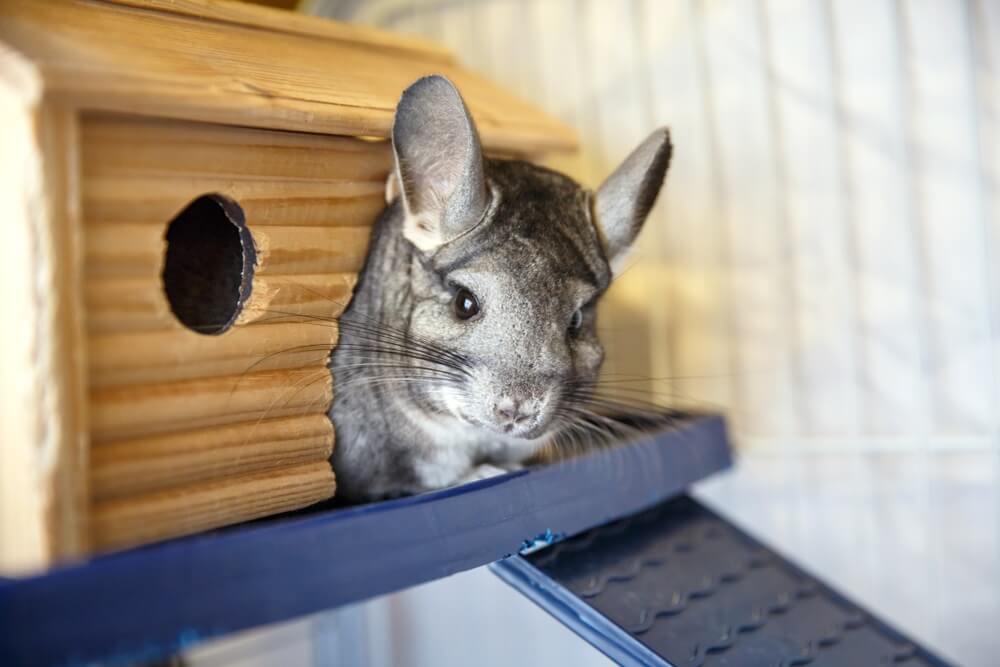 These female names are sure to give you some inspiration:
Linda– This means cute in Spanish.
Misty– For the mist-colored fur.
Farrah– A nice, normal name may be a good choice.
Sunny– This name may help you to think of your chinchilla positively.
Dewdrop– A cute name like this is certainly appropriate.
Emma– Classical girls names are always a favorite.
Crystal– You could name your pet after a beautiful gem.
Faith– Or you could give her a strong girls name like this.
Gracie– A classic name that's good for female pets.
Cami– Try this slightly exotic name for your pet.
Chilla– A playful version of chinchilla.
Xena– Why not name your pet after the warrior princess?
Jean Grey– This punny name has the color in it and is named after the X-Men comic book character.
Kiki– Try a fun name for your chinchilla.
Vanilla– We like this because it is a pun of chinchilla thanks to the way this name ends.
Cream– After the color of your pet.
Daisy– A cute girls name that's always a favorite.
Prada– For an expensive chinchilla.
Gucci– For your high maintenance chinchilla.
Lizzie– This is another cute girls name that will work perfectly.
Pixie– If your chinchilla is adorable, why not choose this adorable name?
Stella– We love the cuteness and Spanish influence of this name.
Bella– This popular name is a good option.
Estrella– This is Spanish for star.
Sparkles– Sweet, fun names like this are always a good choice.
Sushi– You could go with a really silly name like this.
Coco– Here is another cute one you might want to consider.
Olive– Named after the food that is small and round, just like your chinchilla
Blossom– Flower names are adorable for female pets.
Tenderfoot– This unique name is a great way to describe a cute chinchilla.
Bubbles– Cutesy names like this are always winners.
Kitty– You might want to go with an animal name like this.
Pantera– Your chinchilla may remind you of a panther.
Ninya– Try this exotic option for your female pet.
Bonita– This Spanish word means pretty.
Princess– You may want to give your chinchilla a royal name.
Queenie– This fun version of royalty may be perfect.
Savannah– Or you could go with this classic name that's a popular girls name.
Cutie– You probably think your chinchilla is the cutest.
Bobo– Try a cute name like this for your chinchilla.
Unisex Chinchilla Names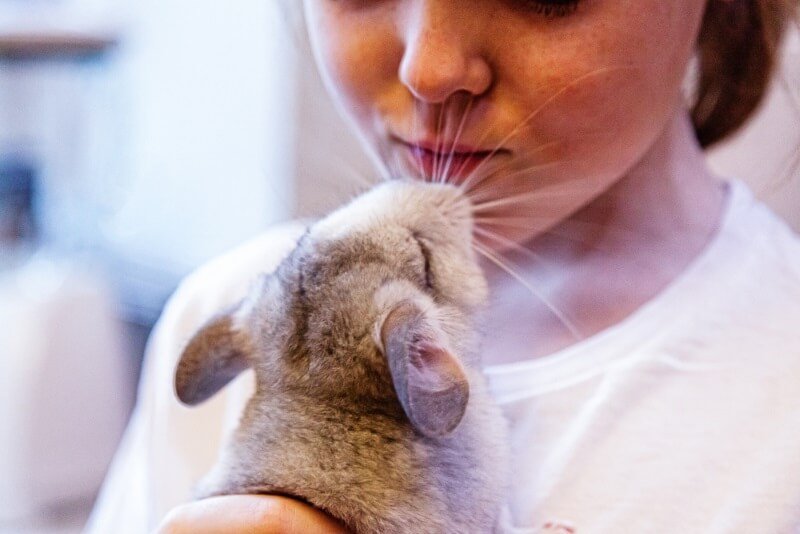 Here are some names you can use whether you have a male or female chinchilla:
Bunny– This animal kind of looks like a rabbit.
Buttons– Cute names like this are great for small animals.
Hopper– The bunny names are always a good choice.
Squeaker– The cute sound of your chinchilla might inspire a name like this.
Chilly– This fun play on the word chinchilla is just perfect.
Chin– This is another great play on chinchilla.
Taco– You could go with a silly Mexican name for this exotic pet.
Chimichanga– This Mexican food even has the "chi" from chinchilla in it.
Nibbler– Use this for a pet that likes to eat a lot.
Furby– A good choice for a furry pet.
Gizmo– Named after the cute star of the Gremlins movies.
Chinzilla– This fun name combines chinchilla with Godzilla.
Tater Tot– This fun food name is so ridiculous.
Snack– Here is another fun food name, and there are endless others .
Fuzzy– A good name for a furry pet.
Furball– This one is even cuter.
Speedy– try this for a fast chinchilla.
Scrap– This one may make you think of how tiny your pet is.
Crumb– This is another great small name.
Cute & Funny Chinchilla Names
Bite Size– Could you find a more ridiculous small name?
Ears– You could go literal with how big your pet's ears are.
Smidge– This is another good choice for a small pet.
Snowflake– Or you may want to use this one for a lighter colored pet.
Cottonball– A cutesy name like this may describe your pet's look very well.
Snowball– This similar name might be closer to what you are looking for.
Coconut– Fun food names with an exotic flair are perfect for chinchillas.
Foggy– Like the color of your pet.
Platinum– Also a great color name you might want to consider.
Diamond– We love gemstone names for cute pets.
Granite– If you want your pet to seem strong rather than cute, you can try this one.
Gris– Spanish for grey.
Whiskers– A favorite choice for rodents like the chinchilla
Lucky– This classic name is always a good option.
Littlefoot– Here is a unique one describing your pet's delicate feet.
Chippy– Good for any rodent, as it is short for chipmunk.
Chipmunk– A great rodent name for your pet.
Churro– Another good Mexican food name.
Chachi– This exotic name has some flair to it.
Toast– You could use a food name that is completely ridiculous.
Stringbean– You might want a name that said how small and thing your pet is.
Did you find a chinchilla name from this list that you love?
Tell us in the comments section, so we can be excited with you.
Was this article helpful?
Let us know what you think.