200+ Awesome Boy and Girl Hedgehog Name Ideas
This page contains affiliate links. We may earn money or products from the companies mentioned in this post through our independently chosen links, which earn us a commission. Learn More
These days you can make anything your pet. People have more than just the choices of cats, dogs, and parrots. Now, pet owners can choose pet animals like lizards, chameleons, ferrets and even hedgehogs.
So…what should you name your hedgehog?
Check out these unique and popular names for boys, girls and baby hedgehogs down below.
Top 100 Names for Your Pet Hedgehog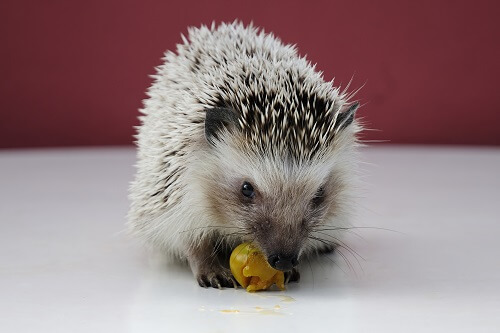 Spiky – The most relevant name you can find for your pet hedgehog.
Joy – These little creatures are very lively so a suitable name like Joy works.
Huffy Puffy – Hedgehogs are known for being cuddly and puffy.
Quill – This is great because your hedge is as unique as Peter Quill.
Thorn – This is a self-explanatory name.
Turbo – These little troublemakers can run very fast, so it should suit your hedgehog well.
Slayer – These little things can hurt you pretty bad if they are offended.
Skipper – This is a cute name for your jumpy cute hedgehog.
Penny – A pretty name for a pretty hedgehog.
Hazel – For your beautiful brown skinned pet hedgehog.
Chika – A good name for a female hedgehog.
Zuri – A ninja-like name for your energetic and athletic hedgehog.
Pippie – This name sounds suitable for a squeaking little baby hedgehog.
Clover– A classy and simple name, especially for a lucky hedgehog.
Piper – This is a pretty name to give to any hedgehog.
Cocoa – This name fits your sweet little hedgehog perfectly.
Chip – It is a simple name that fit well.
Nicky – Your hedgehog better sing like one.
Twix – Because your adorable hedgehog looks as delicious and sugary as a twix.
Pepper – Your hedgehog must have a temper if you are going to call him this.
Peanut – Perfectly suitable for a tiny one.
Hedgy – What is a hedgehog? Hedgy! Why not call your hedgehog what he actually is.
Periwinkle – An appealing name for your hedgehog.
Pincushion – Because they are hard on the outside and mushy on the inside.
Butterball – Perfect name for your buttery skinned hedgehog.
Dizzy – Fits perfectly if your hedgehog makes you run after him a lot.
Spike  – Perfectly relevant and unique.
Needles – Because we all know why you named your hedgehog needles.
Prickles – Just don't prick your finger on him else it is a smart name.
Sonic – Will suit your noisy hedgehog perfectly.
Annabella – Not sure why anyone would name their hedgehog after a haunted doll.
Maddie – Your hedgehog must have a diva in him.
Kella – sweet and innocent.
Zoey – Sounds like an obedient name.
Eddie – For lazy hedgehog.
Bonnie – Feed your pet hedgehog well if you going to name him that based on his physique.
Willow – One of the most popular names for a hedgehog.
Allie – Simple, cute and attractive.
Franky – For a rebellious one.
Brooke – For a drama queen type of a hedgehog.
Tex – Unique and uncommon.
Kirra – Perfect for your girl hedgehog.
Tiffany – This one must play hard to get.
Pip – Funny and concise.
Leo – For a brave pet hedgehog.
Gracie – For the little obedient ones.
Bruno – An edgy and vibrant name.
Patrick – An interesting and smart choice for a name.
Bubbles – For your ever smiley and jubilant hedgehog.
Brisby – For the serious and lonely types.
Bumper – This one must like to hit things with his head.
Buck – For the friendly type.
Rudy – Don't mind his indifference he`ll get along.
Sid – For the funny ones.
Peaches – For the extremely adorable ones.
Manny – A good name for a healthy pet hedgehog.
Casper – Popular name adapted from children`s cartoons.
Cotton – Because they are very soft.
Ginger – A perfect complementing the color.
Luna – Catchy and simple.
Obie – Something new for your precious hedgehog.
Pixie – For the little jumpy ones.
Griff – For the grumpy ones.
Popples – Made up name from popular shows.
Snuggles – Because you like to snuggle them always.
Walnut – Perfect name to compliment the color.
Wizzy – For the noisy ones.
Zippy – Perfect name for your active hedgehog.
Zen – A mysterious name.
Zoe – Cute and appealing.
Skittles – A fetching name with great appeal.
Nutty – Because your hedgehog looks like a giant loveable walnut.
Hokey pokey – They poke you, but you still love them.
Cactus – Funny reference to their physique.
Snoopy – For the ones who snuck around.
Hoggy – Quite catchy and complementing their nature.
Ashley – Catchy and popular for a lady hedgehog.
Rebel – For the rebellious nature of your brave hedgehog.
Jazz – For your music loving hedgehog.
Almond – Witty reference to your hedgehog`s appearance.
Ace – Because your hedgehog is number 1.
Hoglet – Creative and rare.
Buzz – Strong reference from kid`s cartoon characters.
Mario – Quite chic and hipster.
Cookie – Because we love cookies and our hedgehog.
Nugget – For your nugget looking hedgehogs.
Pinball – Extremely creative reference to their spikey and round appearance.
Cody – Cuddly and trustworthy name.
Cheeto – Special name for a special hedgehog.
Pooh – Because they do sometimes resemble Winnie.
Mickey – A loveable name from a loveable character.
Mike – For the jock type.
Moody – Perfect for a hedgehog with intense mood swings.
Beedle – Captures their spikey nature perfectly.
Dumpling – Because they look delicious.
Marv – Original and catchy.
Ralph – From popular cartoon character.
Shaggy – Captures their shaggy nature.
Sofy – This is an uncommon name.
Rio – Captures your hedgehog's wild nature.
List of Additional Cute Hedgehog Names We Like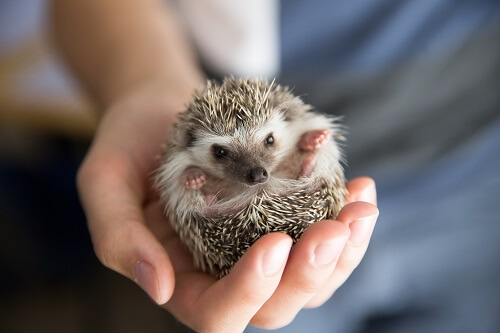 Oscar– A great name for fuzzy hedgehog or those with grouchy dispositions.
Elmo– Why not choose a fun Sesame Street name for your hedgehog?
Yogi– You could name your hedgehog something kind of off the wall like this and make your hedgehog's name unique.
Pedro– Spanish names work well for Hedgehogs.
Pinto– This is Spanish and cutesy.
Pequeno– This Spanish word means small.
Despereaux– Like the literary mouse character with big ears.
Gremlin– Like the film characters with big ears.
Sonic– You could name your fast hedgehog after the fast video game character.
Hook– This is a great name due to the hooked tail the Hedgehog has.
Reaper– Because of the Hedgehog's hooked tail.
Napoleon– Or you might want to choose to name your hedgehog after the historically short military commander.
Zane– A cool name like this might be appropriate for your Hedgehog.
Zorro– You could name him after the famous Spanish character.
Alonzo– A strong Spanish name like this is a good choice.
Hercules– You could give your small hedgehog a strong name.
Diesel– This funny name may make you think about diesel smoke being sprayed across the small creature and giving it its color.
Dustin– A good name that's a play on the word "dust".
Chaz– A short cute name is good for a short, cute character.
Baby Hedgehog Names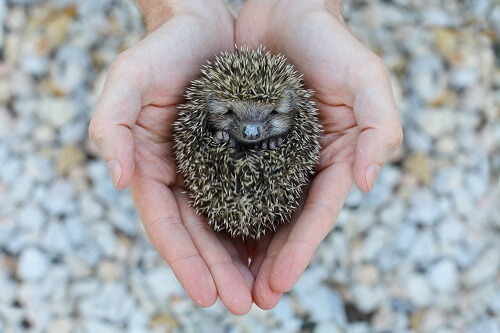 Cheeto– You could name him something funny like a small snack food name.
Ghost– Our you could give him a mysterious name like this for his grey coloring.
Peter– Named after the famous Perter Cottontail
Pouncer– Ideal for Hedgehogs that like to hop a lot.
Raven– This one is a good choice for Hedgehogs with dark coloring.
Shadow– Another dark-colored hedgehog name.
Sir Snuggles– You could go with a distinguished and funny name like
this.
Speedy– Try this this for your fast Hedgehog.
Stormy– A nice name for Hedgehogs that are grey or black.
Thomas– You may want a simple, human name for your hedgehog
Thumper– Why not choose the classic Bambi character?
Thunder– Or you could opt for this one that denotes some power.
Titan– Maybe you want to make your Hedgehog sound powerful.
Titus– This is a name that has some power to it as well.
Funny Hedgehog Names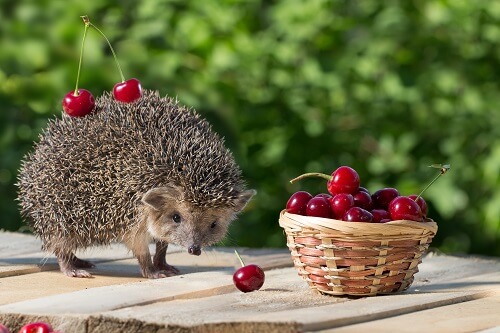 Twiddledee– You could go with a classic Alice in Wonderland character.
Twiddledum– Or this other charming Alice in Wonderland name.
Woody– Because the Hedgehog comes from the woodland.
Zeus– You may want to give your Hedgehog a powerful name like this.
Gizmo– You could go with something completely adorable, though.
Bruno– Here is another classically strong name to consider.
Bear Hug– Giving your small Hedgehog a big, tough name is always hilarious.
Grizzly– Tough names work great for small hedgehog
Russell– You could go with a simple, human name for your hedgehog
Miles– This is a good people name that works well for your male hedgehog
Chestnut– You could choose a name like this based on your hedgehog's coloring.
Hopper– If your hedgehog like to jump a lot.
Scamper– You may want a name like this that denotes speed.
Dash– This is another speedy name.
Butterfingers– You could go with a silly name like this.
Inky– This is a good pick if your Hedgehog has some black on him.
Patrick– A good, normal name like this is always suitable for a hedgehog
Yoshi– You could go with a fun, exotic name like this.
African Pygmy Hedgehog Names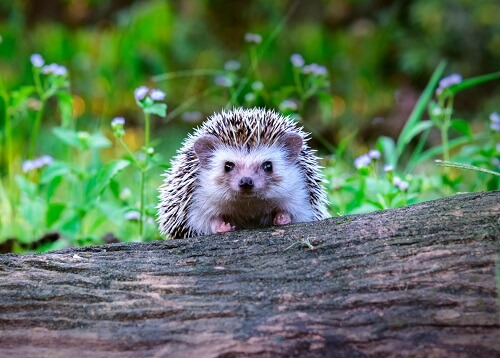 Mario– Named after the video game character because Hedgehogs like to jump.
Sonic– A good video game character name for fast Hedgehogs.
Rodeo– Give your hedgehog a sense of adventure.
Cowboy– Cowboy names are a lot of fun for hedgehog titles.
Spurs– This cowboy name is kind of unique.
Benji– Here is a classic hedgehog name you might want to consider.
Bleep– Or you could go with a fun, quirky name like this.
Guy– Keeping it simple is always a good option.
Rex– A strong name like this makes your hedgehog seem more impressive.
Rambo– Here is a name so tough it might be comical.
Boomer– This is another good speedy name.
Stone– You may want to pick a strong name like this for your male Hedgehog.
Disney Hedgehog Names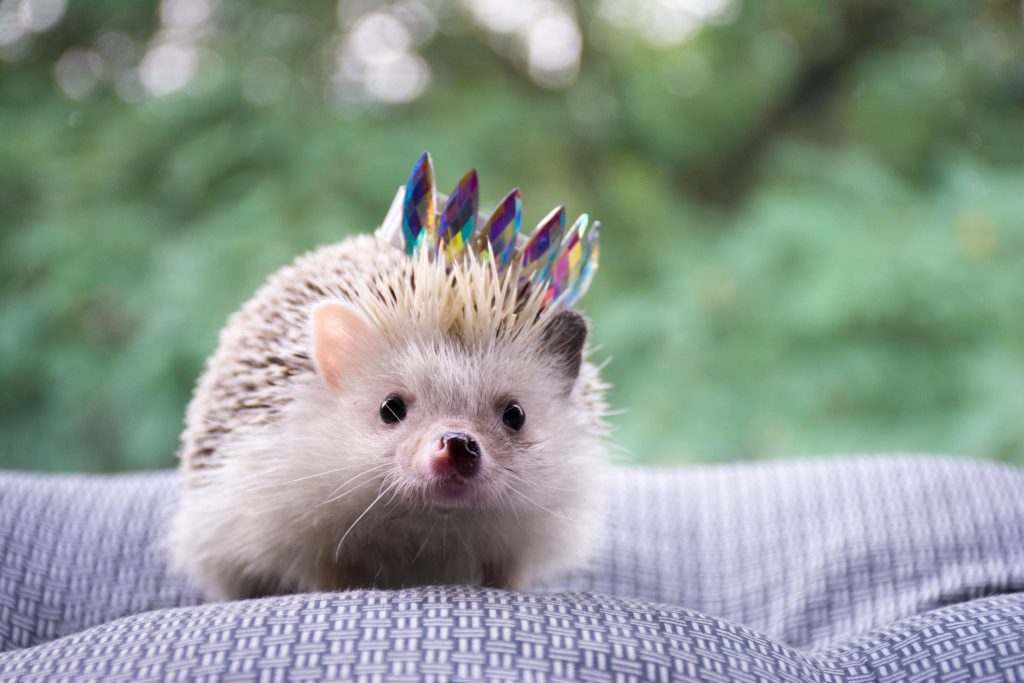 Arlo – The adorable main character in The Good Dinosaur
Abigail – One of the two Gabble sisters from Aristocats
Adelaide – Another Aristocats pick, Adelaide is the owner of Duchess and her kittens
Alice – Don't let her run off to Wonderland
Amber – Princess Amber is the older step-sister of the titular character in the series Sofia the First
Amelia – Both a character in Treasure Planet and Abigail's other half from Aristocats.
Anamaria – Zoe Saldana's character in Pirates of the Caribbean is never one to back down from a fight
Anna – Who doesn't love Frozen?
Ariel – Your very own Little Mermaid who will be a part of your world
Aurora – Let's hope for a Sleeping Beauty and a great napper
Belle – Instill a love of reading early on in your Beauty
Bing Bong – A pink elephant-like creature who is Riley's imaginary friend in Inside Out
Bolt – The namesake of the dashing German Shepherd in the 2008 movie. John Travolta provided the voice of the fiercely loyal pooch
Boo – The young girl that features prominently in Monsters Inc
Buzz Lightyear – The space-themed action figure in the Toy Story films
Bianca – One of the main characters in The Rescuers
Bonnie – Once Andy heads off to college, Bonnie becomes the owner of his toys in Toy Story 3
Charlotte – Tiana's lifelong BFF from The Princess And The Frog
Clio – This popular Princess at Royal Prep proves to be a true friend to Sofia of Sofia The First
Coco – An homage to the heartwarming movie Coco
Colette – Francophiles and foodies will love this pick from Ratatouille
Chief – The elderly Irish Wolfhound from the 1981 film The Fox and the Hound. He mentors young Copper on the ways of hunting dogs
Dodger – The streetwise Jack Russell from the 1988 movie Oliver and Company, which is a modern retelling of Oliver Twist featuring animals as the heroes.
Dory – The forgetful but kind-hearted blue fish who became famous in Finding Nemo, and later got her own sequel in Finding Dory
Daisy – Who doesn't love Daisy Duck
Destiny – Better known as Dory's best friend in Finding Dory, it's destiny that this little one came into your life
Dory – Just keep swimming, just keep swimming
Elena – An ode to Princess Elena of Elena Of Avalor
Elizabeth – For lovers of swashbuckling pirates, this pick is a nod to Elizabeth Swan
Ella – An homage to Cinderella
Ellie – Pay tribute to Up with this sweet pick
Elsa – For your Winter baby, what's a better choice than Elsa
Felicia – Though an antagonist in The Great Mouse Detective, this name is a great pick
Goofy – The iconic "goof" known for his buck teeth, his long ears, and his boisterous laugh. Goofy has been a beloved staple of the Disney catalog ever since
Hamm – The pig in the Toy Story series
Helen – Better known as Elastigirl from The Incredibles
Isabel – Do you have a second princess on the way? Draw inspiration from Elena of Avalor's younger sister
Jade – For your future fun-loving girl, there's no better pick than Sofia the First's BFFs
Jasmine – Welcome to a whole new world of parenthood
Jenny – You can't go wrong with this classic name, better known as Dory's mother from Finding Dory
Jessie – Everyone's favorite cowgirl from Toy Story
Joy – A great emotion to focus on, and one of the leading characters from Inside Out
June – One of Daisy Duck's nieces along with April and May, all great choices
Kiara – Simba and Nala's daughter, AKA future queen of the Pride Lands
Joy – A central character in Inside Out, whose personality is reflected by her name
Lightning McQueen – The main character in Cars
Laurel – A lovely pick for your lovely girl, named after the mother in Onward
Leah – Princess Aurora's mother in Sleeping Beauty is a name you can't go wrong with
Leila – In Maleficent, Disney opted to switch from Leah to Leila
Lily – Inspired by Tiger Lily of Peter Pan
Marie – The sweet and precocious daughter of Duchess in Aristocats
Mary – Who doesn't love Mary Poppins
Megara – Megara is cynical and sassy, but you can call her Meg
Merida – Do you have Scottish heritage? Merida of Brave is the perfect homage
Moana – Perfect for your beach-dwelling daughter
Molly – Expecting a little one with blonde locks? Andy's sister from Toy Story is the pick for you
Marlin – The devoted father of Nemo, and the main character in Finding Nemo
Merida – Pixar's only official princess, the protagonist in the film Brave
Mike Wazowski – A one-eyed green monster from Monsters Inc
Nemo – The title character of Finding Nemo, a young clownfish who is captured by divers
Naomi – For your future adventure-lover, this pick from Elena Of Avalor is spot-on
Olivia – One of Basil's clients in The Great Mouse Detective
Pearl – Who could forget sweet Pearl's line: "Aww, you guys made me ink" from Finding Nemo
Penny – The best friend and owner of Bolt from the flick of the same name
Robin – A unisex pick courtesy of Robin Hood
Rosa – Adventurous yet stern, Rosa Rivera of Coco is a great pick
Rose – As we mentioned above, Aurora was also known as Briar Rose
Remy – The central character in Ratatouille, a mouse who, despite the odds, loves cooking
Sully – A big blue and purple fluffy monster, the main character in Monsters, Inc
Sally – Expecting a Halloween baby? Choose this name from The Nightmare Before Christmas
Sofia – The star herself of Sofia The First
Stella – A beignet-loving pup from The Princess and The Frog
Thalia – Another one of the five muses from Hercules
Tiana – This Princess made history, just like yours will
Violet – The eldest child of Bob and Helen, AKA Mr. Incredible and Elastigirl
Ursula – Though associated with a villain, this is an excellent name pick
Wendy – Make sure you lock up the windows at night so Wendy can't fly off to Neverland
Willow – Perfect for your future wise one, Grandmother Willow is the adviser to Pocahontas
WALL-E – A robot who is tasked with cleaning up the post-apocalyptic Earth
Woody – A toy cowboy and one of the central characters in A Toy Story
Albino Hedgehog Names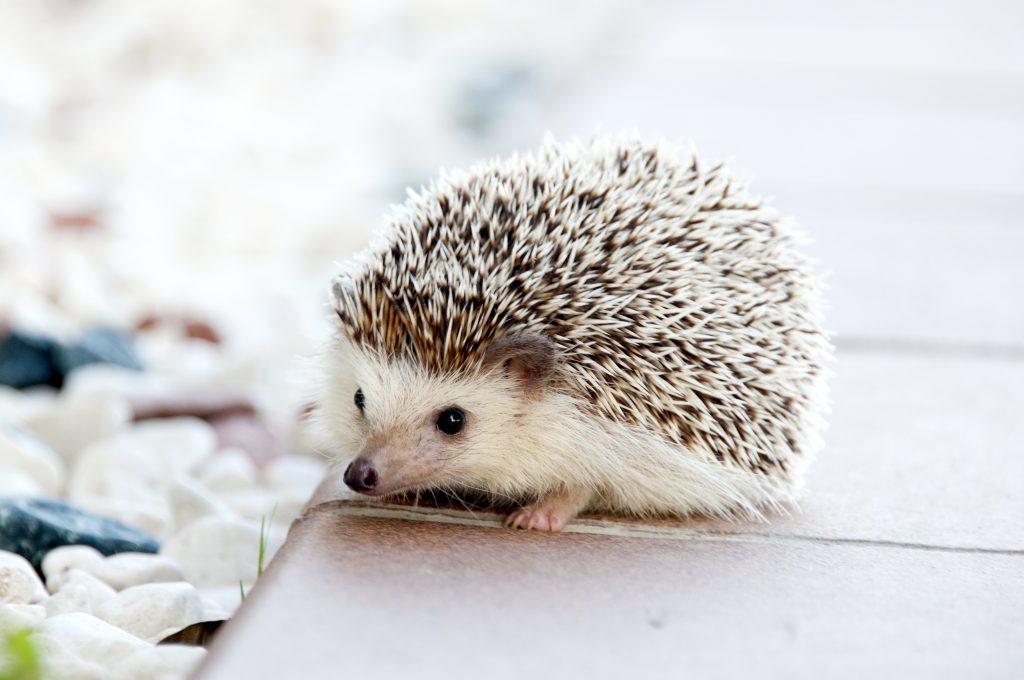 White Wizard – A magical little one
Eskimo – For the cold one
Blanco (or Blanca) – Another word for white
Ice cube – Cold and light
Pale Rider – Light and fast
Ivory – Pure white
Cirrus – Another name for clouds
Powder Puff – White, fluffy and soft
Crystal – Sparkles and pretty
Cloudy (with a side of spines) – Fluffy and white
Vanilla – Sweet and light
Tapioca – Thick and sweet
Luna – Another name for the moon
Chilly Quilly – Not just cold and pokey
Salty Hog – White and porky
Cool Whip – Cool, sweet and fluffy
FroYo – Frozen yogurt and sweet
Great White – Like a shark and feisty
Cumulus – A type of rounded cloud
Hedgehog Fruit and Vegetables Pet Names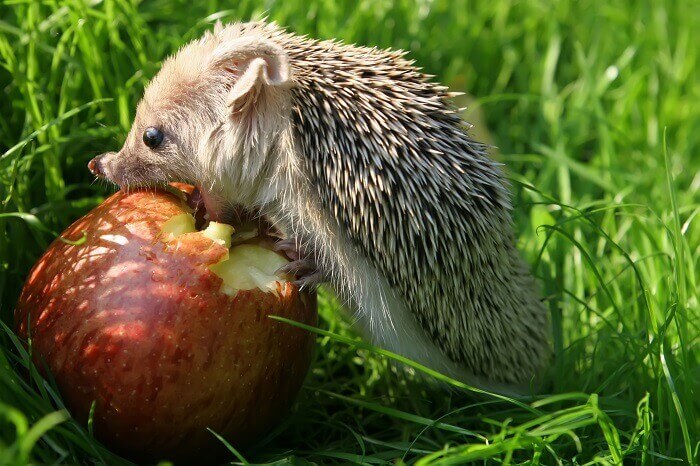 Okra– A flowering plant that has green seed pods.
Parsnip– A root vegetable that is similar to carrots and parsley.
Persimmon – Variety in color from light yellow to dark red-orange.
Tomato – A bright red, or seldom yellow, pulpy edible fruit.
Ackee – It produces large red and yellow fruit.
Apricot – Light, yellow, sometimes rosy fruit.
Avocado – Tropical fruit with deep, dark green or purple skin.
Banana – A yellow fruit with soft sweet flesh.
Bilberry – Usually small, round and dark-blue fruit.
Blackberry – Usually black or dark purple juicy but seedy digestible aggregate fruit.
Blackcurrant – A type of very small, dark purple fruits.
Black sapote – Is a variety of persimmon.
Blueberry – Used as desserts or in making jams and jellies and preserves.
Boysenberry – A big red edible fruit resembling a blackberry.
Breadfruit – A large and round fruit that looks bread.
Buddha's hand – Also known as fingered citron.
Cactus pear – Cactus that has round fruit with prickles on it.
Crab apple – Has glistening green leaves that make me think it's a pear.
Cherimoya – Also known as custard apple.
Chico fruit – The fruit has a sweet, dessert flavor with rich in vitamins.
Final Thoughts
In conclusion, hedgehogs are rare and exotic animals. They aren't at all like the common hedgehog we are used to keeping. Therefore, whatever your hedgehog's name is, give your hedgehog a lot of extra attention and care. Give a lot of consideration into naming them. Be aware of your hedgehog's habits and moods. This will consequently help you with finding a name.
Frequently Asked Questions
What should i name my hedgehog ?
You can name your hedgehog after a famous movie star or find cool names ideas on our list of most popular hedgehog names
What is a good name for a hedgehog?
A good hedgehog name is one that is easy to remember and to pronounce
Can hedgehogs learn their name?
Yes, hedgehogs can learn their name and acknowledge being called.
What is the archaic name for a hedgehog?
The archaic name for a hedgehog is Urchin
Was this article helpful?
Let us know what you think.