121 Best Gerbil Names
This page contains affiliate links. We may earn money or products from the companies mentioned in this post through our independently chosen links, which earn us a commission. Learn More
Your cuddly, fuzzy gerbil will need the perfect name, and you may find just what
you are looking for here with our list of male, female and unisex gerbil names.
Cute Male Names for Gerbils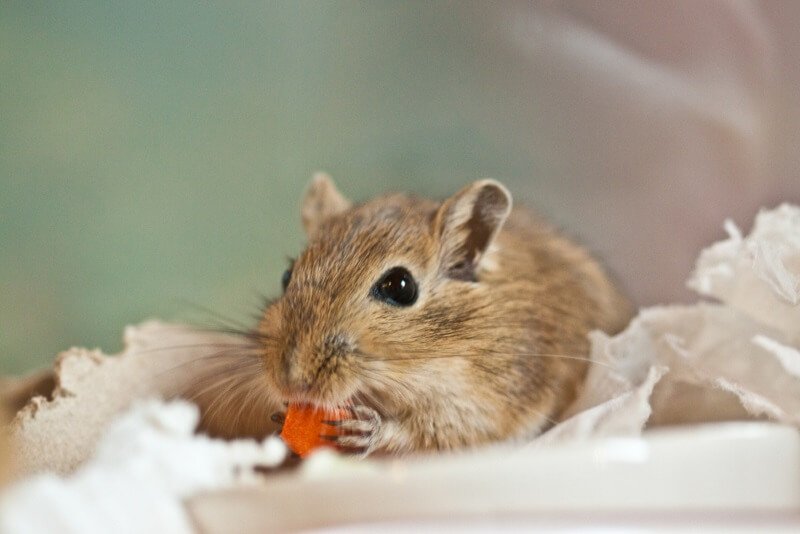 Give your male gerbil one of these great names:
1. Mickey– Gerbils look like mice, so why not pick the famous cartoon mouse?
2. Ratatouille– Or you could try another famous mouse name?
3. Buck– You may want to give your gerbil a strong name.
4. Spikey– Or you could go with an edgy name.
5. Stuart– Try this famous mouse name for your pet.
6. Brain– Mouse names like this cartoon one work good for gerbils.
7. Pinky– Here is another cartoon mouse name you might like.
8. Thumper– A good choice of your gerbil like to make some noise.
9. Scruffy– You may want a name that's a little tougher and masculine.
10. Yoda– Or you could go with the short Star Wars character for your short gerbil
11. Troll– This is a bit of a tougher, quirky name for your little pet.
12. Rhodey– A play on "rodent".
13. Ares– You could choose a strong name like the Greek god of War.
14. Zeus– The Greek high god is a good name for a small pet too, because it's just
so funny.
15. Gizmo– You could go with something completely adorable, though.
16. Bruno– Here is another classically strong name to consider.
17. Bear Hug– Giving your small gerbil a big, tough name is always hilarious.
18. Grizzly– Tough names work great for small pets.
19. Russell– You could go with a simple, human name for your pet.
20. Miles– This is a good people name that works well for your male pet.
21. Chestnut– You could choose a name like this based on your pet's coloring.
22. Hopper– If your pet like to jump a lot.
23. Scamper– You may want a name like this that denotes speed.
24. Dash– This is another speedy name.
25. Butterfingers– You could go with a silly name like this.
26. Inky– This is a good pick if your gerbil has some black on him.
27. Patrick– A good, normal name like this is always suitable for a pet.
28. Yoshi– You could go with a fun, exotic name like this.
29. Mario– Named after the video game character because gerbils like to jump.
30. Sonic– A good video game character name for fast gerbils.
31. Rodeo– Give your pet a sense of adventure.
32. Cowboy– Cowboy names are a lot of fun for pet titles.
33. Spurs– This cowboy name is kind of unique.
34. Benji– Here is a classic pet name you might want to consider.
35. Bleep– Or you could go with a fun, quirky name like this.
36. Guy– Keeping it simple is always a good option.
37. Rex– A strong name like this makes your pet seem more impressive.
38. Rambo– Here is a name so tough it might be comical.
39. Boomer– This is another good speedy name.
40. Stone– You may want to pick a strong name like this for your male gerbil.
Cute Female Names for Gerbils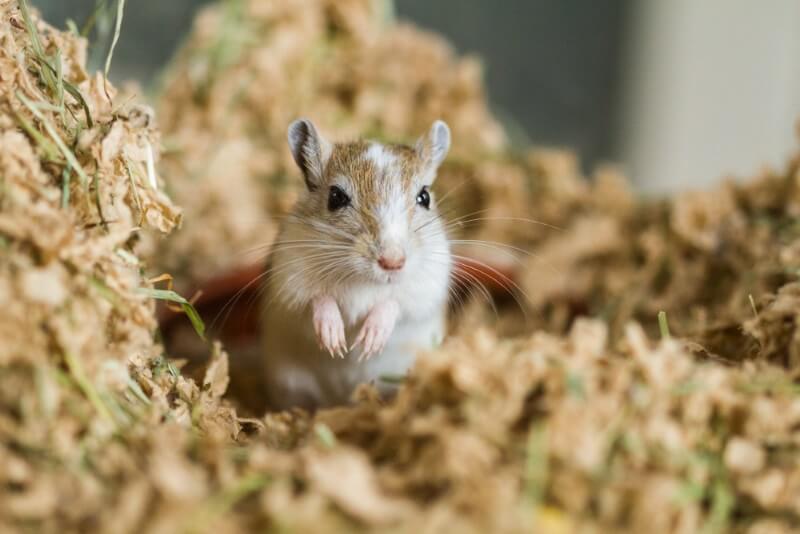 Try one of these female name for your gerbil:
41. Dotty– A cutesy girl's name is a good choice.
42. Minnie– You could name your gerbil after the famous cartoon mouse.
43. Penny– Or you could give her a cute name that is usually associated with small
creatures.
44. Bubbles– This is the perfect name for your girly gerbil.
45. Blondie– A good choice for gerbils with blonde coloring.
46. Luna– Another good blonde coloring name.
47. Petuna– A cute, flowery name is always a good choice.
48. Cupcake– Sweet food names are ideal for girl pets.
49. Sugar– Pick this if your gerbil is just the sweetest.
50. Pixie– A classic cute name that also has connotations of shortness.
51. Hazel– A good name based on your gerbil's coloring.
52. Ivory– A great choice for lighter colored gerbils.
53. Meg– A cute, short name for your cute, short gerbil.
54. Butterscotch– For yellow-tinted gerbils.
55. Powder Puff– A nice option for a cute, short pet like the gerbil.
56. Lily– Flower names are always top choices for girl pets.
57. Pudding– Try this for a cute, sweet pet like your gerbil.
58. Pepper– This is good for feisty pets and those with some black coloring on
them.
59. Sandy– A great name for pets with some yellow, white or red coloring.
60. Mocha– If you are a coffee lover, then you may want this name for your pet.
61. Ginger– This is both a good color name and a great girl's name.
62. Amber– For golden-colored gerbils.
63. Goldilocks– Good for white or yellow-colored pets.
64. Jennifer– A classic girl's name is a great choice.
65. Trixie– This name is fun and perfect for a cute, little gerbil.
66. Venus– The goddess of love is an appropriate name as well.
67. Gadget– You could go with this cutesy name that's a little tougher than most
girl's names.
68. Gidget– This more fun, cuter play on that name is a good choice too.
69. Pip– Here is a cute name that's good for diminutive creatures like the gerbil.
70. Flower– Plant names make for lovely choices for some pets.
71. Buttercup– We just love how cute and adorable this flower name is for a
gerbil.
72. Cameo– This one has a bit of mystery to it and sounds exotic.
73. Mystique– Once again, you get another choice that is exotic and mysterious.
74. Paprika– You could pick a fun, food name like this, perfect for red-hued gerbils.
75. Joy– Pick this for a happy, lively pet.
76. Nymera– Here is one that's a bit exotic.
77. Nadia– This Russian name is good for when you want something unique and
exotic for your pet.
78. Mimi– Or you could go with this lovely, cute name that feels like it belongs to a
short creature.
79. Daffodil– Lovely flower names are just so perfect for small pets.
80. Rosa– This Spanish name is good for a beautiful pet.
Exotic Unisex Names for Gerbils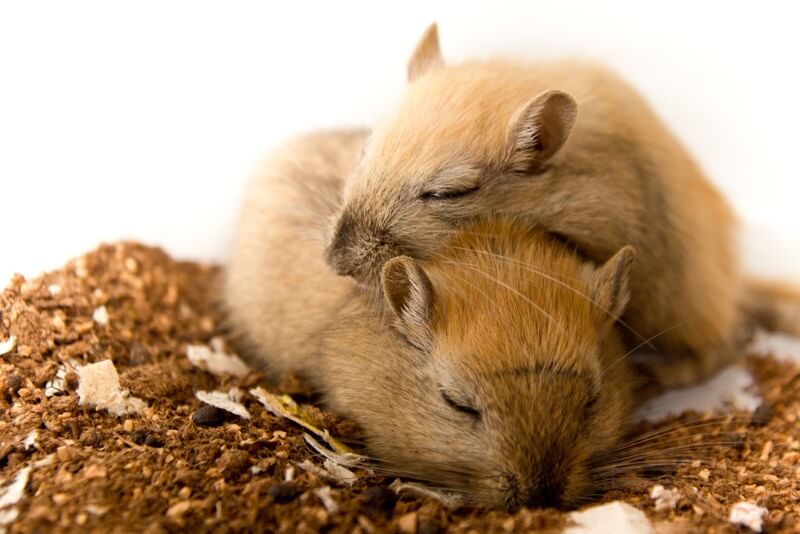 Here's a list of names that work for both male and female gerbils:
81. Tiny– You can go very literal with your naming.
82. Fuzzy– You may want an adorable name like this.
83. Snuggles– This is another great, adorable name.
84. Pipsqueak– This brings to mind a small creature, a mouse, and something that
makes a bit of noise.
85. Chase– Try this for a fast gerbil.
86. Cheddar– You may want a mouse-themed name.
87. Sunstreak– A fun, unique name for a gerbil with light coloring.
88. Cheese– Does your gerbil love cheese? You may want to go with this name.
89. Moonbeam– This is a good choice for a lighter colored gerbil.
90. Lil' Bit– A good pick for a small gerbil.
91. Lucky– This classic pet's name is always a smart choice.
92. Max– This is another very common pet's name that lots of people like to use.
93. Nibbles– Try this one for a cute pet that loves its food.
94. Nutmeg– You can use this for a gerbil that is red or brown.
95. Peanut– We love using this name for shorter pets.
96. Spice– If your pet has a spicy attitude.
97. Squeaky– A good name for a rodent pet.
98. Waffles– This fun name always gets some laughs.
99. Wizzy– This is another good speedy name that's just so fun.
100. Zippy– Speedy names are good for most gerbils.
101. Blur– Did we mention that we love speedy names?
102. Lightning– You could give your pet an imposing name like this.
103. Ash– Here is a good one for a pet with some grey coloring.
104. Bama– This has some exotic flavor to it that we love.
105. Tic Tac– We like this one for smaller pets, and you could use it as a pairs
name too.
106. Wozzy– This fun name is likely to be quite unique.
107. Chewy– Silly names like this are always a good choice for pets.
108. Pee Wee– Try this for a smaller gerbil.
109. Spaz– This name is great for gerbils with a strong personality that are just
ridiculous to watch moving about.
110. Midnight– You may want to go with this if your gerbil has some darker
coloring.
111. Marshmallow– A good choice for a lighter colored gerbil.
112. Brownie– For your gerbil that has brown coloring.
113. Snickerdoodle– A completely silly name that we love.
114. Skittles– Fun food names can be so silly and adorable.
115. Fiddle– This is a great cutesy name that kind of stands out.
116. Toodles– Cuter gerbils often deserve very cute names like this.
117. Bunny– For gerbils that like to jump around.
118. Plucky– For a gerbil with an adventurous attitude.
119. Bounce– Give this name to a gerbil who likes to jump.
120. Nutty– For that crazy gerbil you can't help but love.
Did one of these names inspire you for your gerbil?
Let us know in the comments section!
Was this article helpful?
Let us know what you think.