100 Hedgehog Girl Names
This page contains affiliate links. We may earn money or products from the companies mentioned in this post through our independently chosen links, which earn us a commission. Learn More
Keeping pets has always been a popular hobby because pets essentially become your best friend.
You can share everything with them and they will literally never speak of a single word to anyone, so your secrets are safe. You can have incredible memories with them which will always fill you with love and positivity.
If you are a new pet owner and distinctively a female hedgehog owner, then the most immediate task for you is to find the perfect name for that little beauty.
Top 100 Names Girl Hedgehogs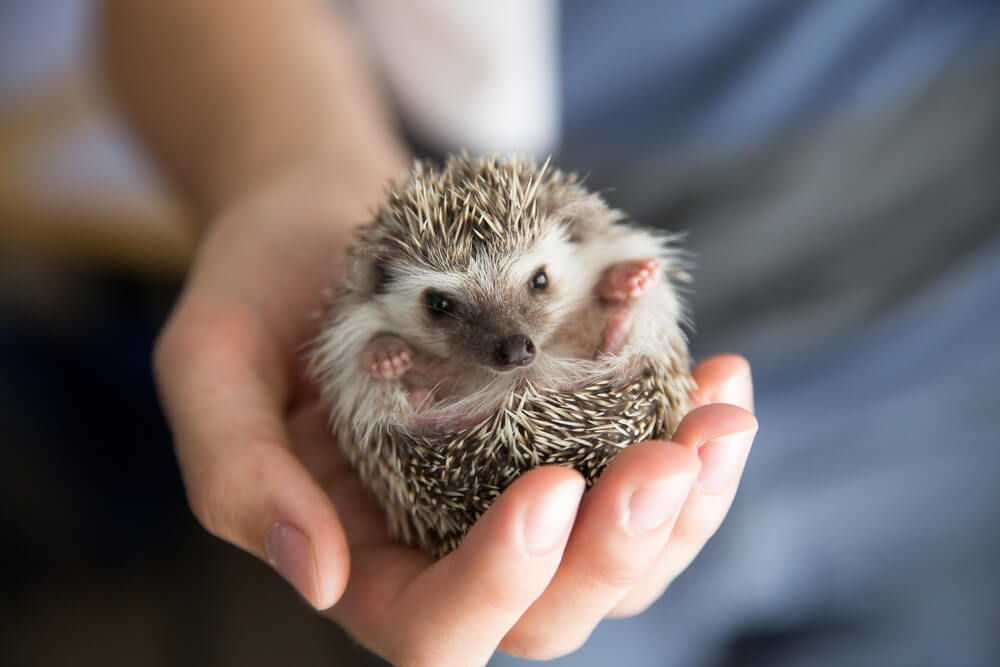 Lola – A pretty and simple name for that lovely hedgehog
Daisy – Extremely cute and pretty on the ears
Windy – Another simple yet beautiful name for your loveable pet
Hella – Will perfect suit an adorable looking pet hedgehog
Hennie – Original and cute
Yona – Perfectly fitting and feminine ring
Betty – For your friendly and easy-going pet
Elsa – Hope she isn't an ice witch like the real one
Starlight – One of the most beautiful names you`d hear
Prune – For an edgy kind of personality
Lindsey – For the diva like her hedgehog
Dappy – One of the most adorable and popular names
Amulet – Because your pet is one of a kind
Cindy – A perfectly suitable and nice name
Snow white – Because your pet is the fairest of them all
Roxie – For a punky character
Spiky Flake – Because she has spikes and is cute
Eva – Simple and easy to pronounce
Dany – A nice monosyllabic name for your pet
Thorn Bell – Because she is a spiked beauty
Elena – Simple and pretty pet name
Hailey – For the innocent type
Igel – A unique kind of name for your girl hedgehog
Shiro – An edgy and chic name
Bubblebut – Perfect name to complement their bubbly appearance
Lily – Because she is as delicate as a lily
Adorable Girl Hedgehog Names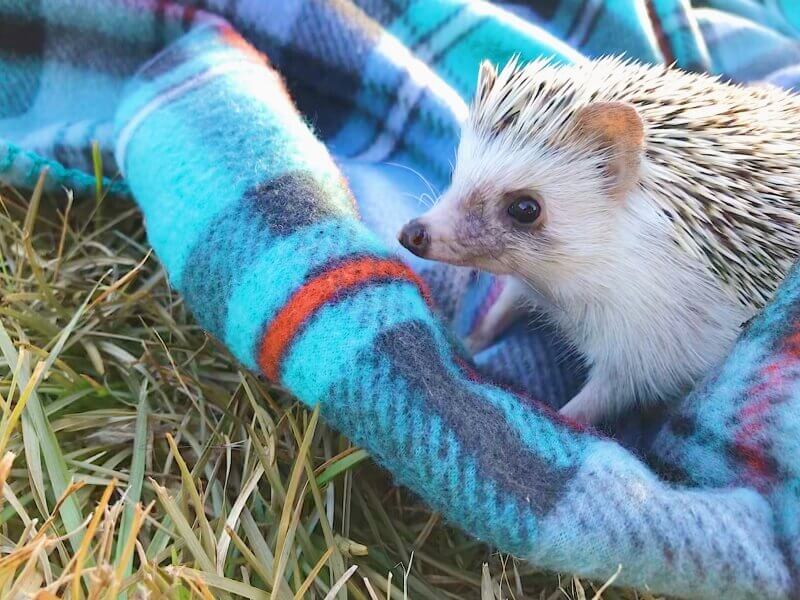 Sarah – A typical and common name for your pet
Harriet – Name from popular children's characters
Earl – More like a unisex name but would still fit
Diamond – Because she is as precious as a diamond
Neve – An uncommon and a catchy name
Crystal – Has a very pretty ring to it
Sonia – A total feminist name for your drama queen
Tansi – A creative and rare name
Peggy – One of the most popular used pet names
Pippie – Also a very popular name used for hedgehogs
Pixie – For your little cute ones
Zuri – An edgy strong name
Penny – A sober name with lightness to it
Penelope – A popular name from famous media characters
Button – Perfect for pets who are as cute as a button
Rosie – A soft and cuddly name
Roxie – For your badass female hedgehog
Pumpkin – Because they all our pumpkins and munchkins
Butterball – For their soft and smooth skin
Spikeball – Perfect for their round and spiky physique
Pinball – A perfectly relevant and witty name for your pet
Zoey – A popular name for girl hedgehogs and other pets
Tiffany – A popular and a rich name for your pet
Sophie – Smooth and sleek name
Elyse – An attractive and monosyllabic name
Jessie – A perfect fit for your baby hedgehog
Jacques – A unique and unisex name
Prick Astley – Not sure what that means, but sounds nice enough
Espinete – A well made up name with a nice ring
Pricklepants – Because you don't want to prick your finger
Beebo – A bubbly and rounded name
Blondie – Because they look like little pretty blondes
Goldie – Because they look like little goldilocks
Herberta – A unique and new name for your new pet
Luna – Because she is the moon to your stars
Marshmallow – A perfect name for a delicious looking pet
Pandora – Because they are like cute little surprise boxes
Snowbell – A fluffy and mushy name
Linda – A popular and straight name
Ginger – Perfectly complements their brownish skin
Giggles – For the funny ones
Gatsby – For the ones with looks as good as Leonardo
Pepper – For the hot-headed ones
Pickles – Captures their cuteness well
Prongs – Meshes with their hard exterior
Tonks – For your healthy stuffed hedgehog
Gretta – A popular name derived from children`s cartoon character
Holly – Because they are as pure as an angel
Heidi – A Hollywood touch to the name
Prickles – So you don't accidently prick your finger on them
More Cute Names for Female Hedgehogs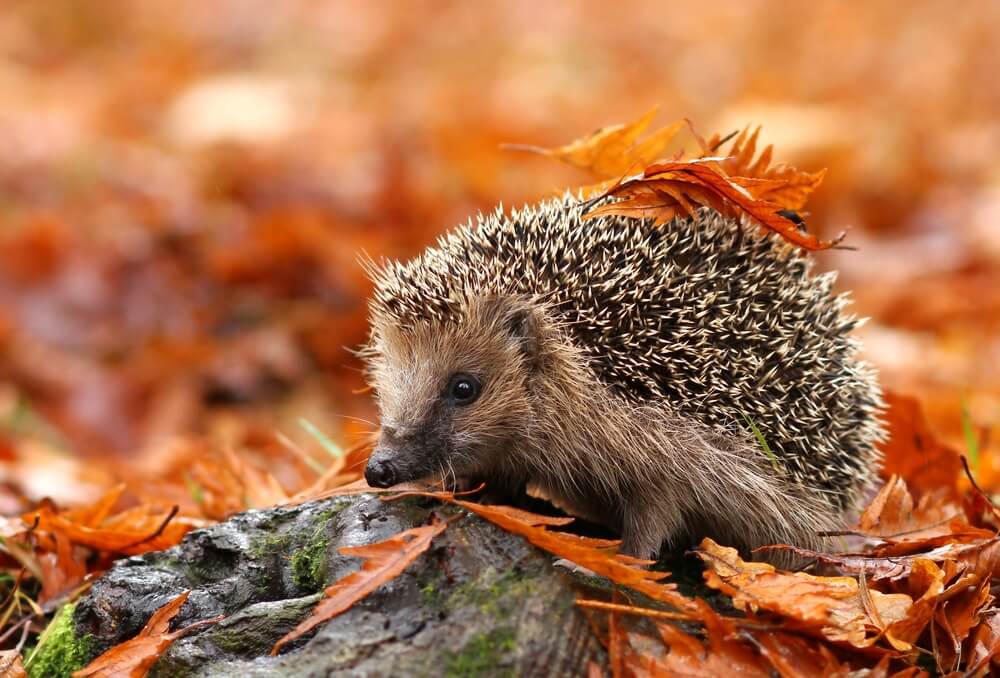 Quillma – The word doesn't make sense but it`s quite catchy
Margaret – A pretty lady`s name for your pretty hedgehog
Scarlet – Because she is no less than the real Scarlet
Lydia – An attractive name
Bertha – A solid and a strong name for your strong hedgehog
Mable – A popular name from cartoon character
Lulu – A funny name for a vibrant pet
Kiwi – Because they are as fresh as fruits
Peaches – Because they look like pretty little peach balls
Hazelnut – Fits their physical looks perfectly
Jane – For your smart hedgehog
Buttercup – Because they are infinitely loveable
Tootles – A nice and vibrant name
Minnie – For your little ones
Princess Prickles – Because her thorns are royalty
Kennie – A tomboyish name for your pet
Elmo – A quite new and an uncommon name
Julie – Popular name for female pets
Stella – For your fashionista
Pinny – Witty name for her thorny body
Leila – Fresh and pretty
Kelly – Nice, simple and monosyllabic
Skittie – For the jumpy ones
Ethel – A mysterious and shady name
Naming Your Pet Hedgehog
Hedgehogs are extremely diverse creatures with a hard exterior which makes it look unapproachable, but once you get to keep it then you can never get enough of it. They are appallingly cute, adorable and mushy so you`ll be busy most of the time just hugging the life out of them.
These mushy creatures deserve unique and rare names so that it always sticks to them and you`ll enjoy their reaction when you call them. So, by now if you haven't come up with a good name for your pet hedgehog then check the following list.
Final Thoughts
Naming your pet is an important task because name gives identity and everyone, even pets, should have a unique identity. So always try to choose names which have a nice ring to it and will stick to your pet for a long time.
After naming your pet, the critical things to keep in mind are to learn about your pet as much as possible. Hedgehogs aren't common pets, so they wouldn't follow the common pattern. Follow up guides on how to take care of your pet hedgehog with great effectiveness, because a pet should suit to its name and look the part too. This will only come from your love, care and attention.
Frequently Asked Questions
What should i name my girl hedgehog
You can name your girl hedgehog after a famous movie star or find cool names ideas on our list of 100 most popular girl hedgehog names
What is a good name for a hedgehog
A good name is one that is easy to remember and to pronounce
Can hedgehogs learn their name
Yes, hedgehogs can learn their name and acknowledge being called.
Do hedgehogs respond to names
Yes with time, your hedgehogs may be able to respond to names
Was this article helpful?
Let us know what you think.