The 215 Best Cute & Cool Rabbit Name Ideas
This page contains affiliate links. We may earn money or products from the companies mentioned in this post through our independently chosen links, which earn us a commission. Learn More
Cute, fuzzy, cuddly rabbits are great pets, and any great pet needs a great name,
so check this list of male, female, exotic, black and white and unique names to find one for your furry
friend.
Boy Rabbit Names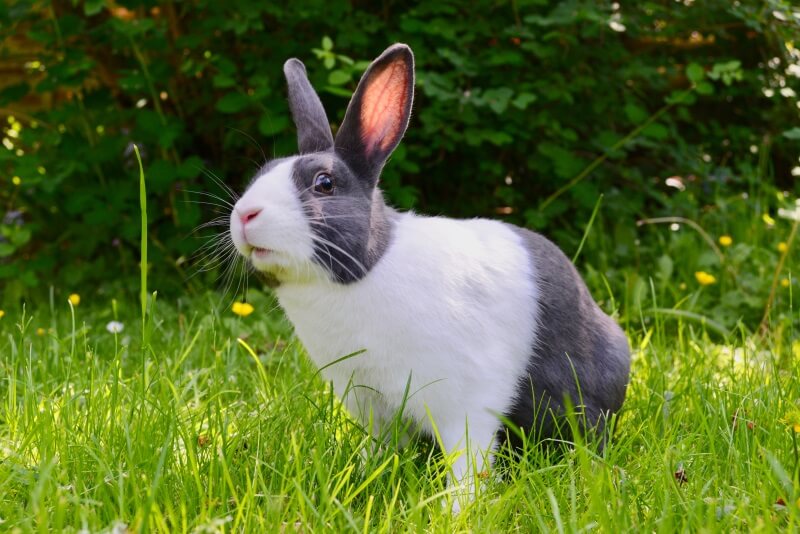 You may find the perfect name for your male rabbit from this list:
Blur– Pick this one for your speedy rabbit.
Br'er Rabbit– named after the classic tricky rabbit.
Buck– For your rabbit's buckteeth.
Bug-Eye– For rabbits with big eyes, of course.
Bugs– You could go with the classic cartoon character.
Chippy– A short version of "chipmunk".
Cottontail– This literary rabbit is a good choice.
Darth Vader– Why not choose this one if you have a dark colored rabbit?
Dash– Pick this name if your rabbit is quick.
Emperor– For the bossy rabbit.
Energizer– You could go with the name of the battery commercial rabbit.
Flash– This is a good choice for quick rabbits.
Foggy– For grey rabbits.
Han Solo– Give your rabbit a daring space adventurer name, if you like.
Hare-cules– A play on the words "hare" and the "Hercules".
Hoppy– This classic rabbit's name is great option.
Jack– Short for jackrabbit.
Loki– For a very tricky rabbit, you can use this Norse trickster god's name.
Mac– Works great when paired with another rabbit named Cheese.
Mad Hatter– From the classic book about a rabbit and a young girl.
Maximus– You could give your bunny a tough name.
Mercury– You could name your rabbit after the god of speed.
Midnight– Good for a darker rabbit.
Nick Furry– You could use this pun of a name that comes from the
famous Marvel Comics character.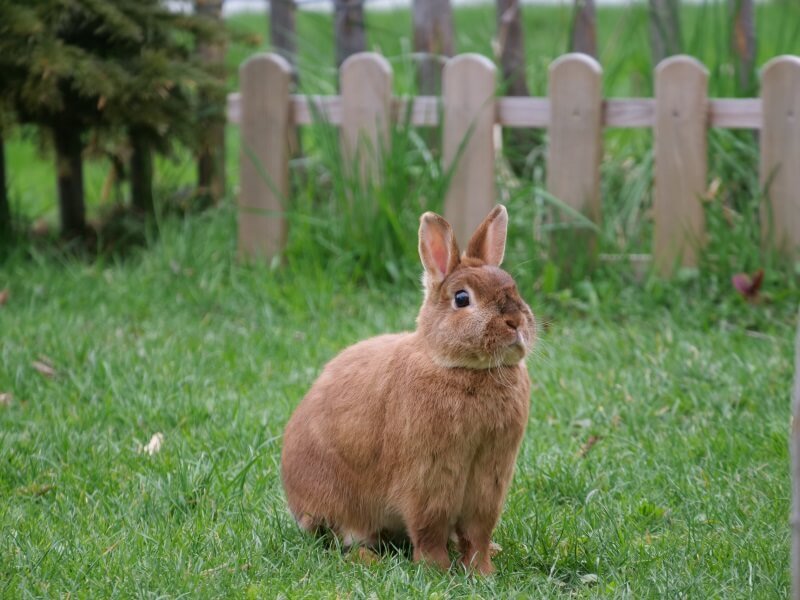 Peter– Named after the famous Perter Cottontail
Pouncer– Ideal for rabbits that like to hop a lot.
Raven– This one is a good choice for rabbits with dark coloring.
Shadow– Another dark-colored pet name.
Sir Snuggles– You could go with a distinguished and funny name like this.
Speedy– Try this this for your fast rabbit.
Stormy– A nice name for rabbits that are grey or black.
Thomas– You may want a simple, human name for your pet.
Thumper– Why not choose the classic Bambi character?
Thunder– Or you could opt for this one that denotes some power.
Titan– Maybe you want to make your rabbit sound powerful.
Titus– This is a name that has some power to it as well.
Twiddledee– You could go with a classic Alice in Wonderland character.
Twiddledum– Or this other charming Alice in Wonderland name.
Woody– Because the rabbit comes from the woodland.
Zeus– You may want to give your rabbit a powerful name like this.
Girl Bunny Names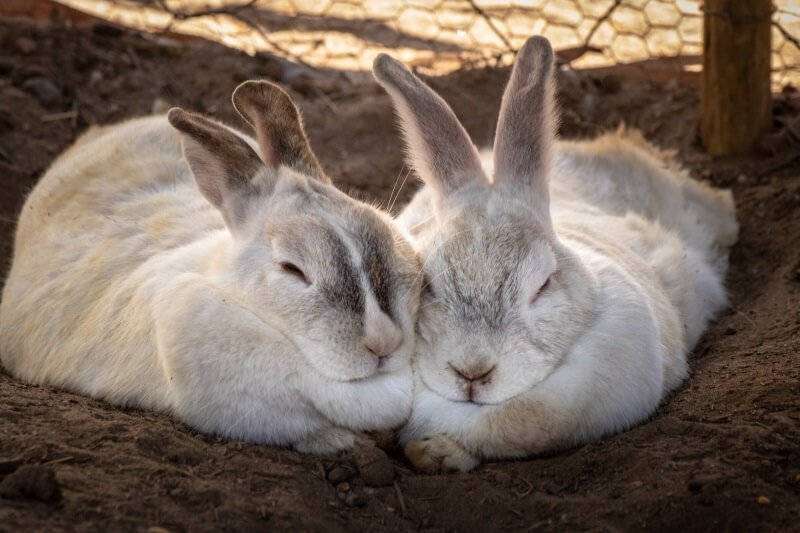 Your feminine rabbit needs a great name, and here are a few for you to pick from:
Alice– Of the famous Wonderland story that features a rabbit.
Anna– A solid, normal name is always a good choice.
Athena– Goddess names are great for female pets.
Bella– This is a popular name that is good for any female pet.
Buttercream– You could go with something adorable and perhaps reminiscent of your rabbit's coloring.
Butterscotch– This is another cutesy, adorable name with coloring intonations.
Cinderella– Why not choose a classical princess name for your rabbit?
Cookie– You may want to name your pet after a sugary food.
Cutie– Choose this one if your rabbit is adorable.
Dancer– A good choice for rabbits that are very lively.
Dawn– A nice name for yellow or golden colored rabbits.
Domino– Black and white rabbits could benefit from a name like this.
Elsa– White rabbits would be perfectly named with this Disney princess one.
Eva– This name has some exotic flavor to it that makes it a good choice.
Gloria– Try this lovely name for your lovely rabbit.
Hazel– A good pick for rabbits with brown coloring.
Hope– You may want a very positive name for your pet.
Jasmine– This one is lovely, like the gemstone it is named after.
Jewel– A gemstone makes for a great female pet name.
Joy– Your rabbit is sure to give you joy and happiness.
Kanga– The Winnie the Pooh character makes a good name for rabbits that like to hop.
Lady Hoppity– You could go with a mix of distinction and silliness.
Lovebug– Cutesy names are always fun for female pets.
Luna– This is good for lighter colored pets and is Spanish for "moon".
Magnolia– Flower names like this white one are good for your lovely pet.
Misty– This is a nice option or for a grey or white rabbit.
Nutmeg– If your rabbit has some brown on her, you may want this name.
Peaches– This classic pet name is great for lighter colored rabbits.
Pixie– The name has an air of un and whimsy to it.
Poptart– Funny, silly food names like this are a good choice.
Powder– For white rabbits who are lightly colored like snow powder.
Princess– Give your lovely pet the name of royalty!
Reba– Sounds like "rabbit".
Rosie– A great girls name that works well for pets.
Rosy– This variation is good for rabbits with rosy faces.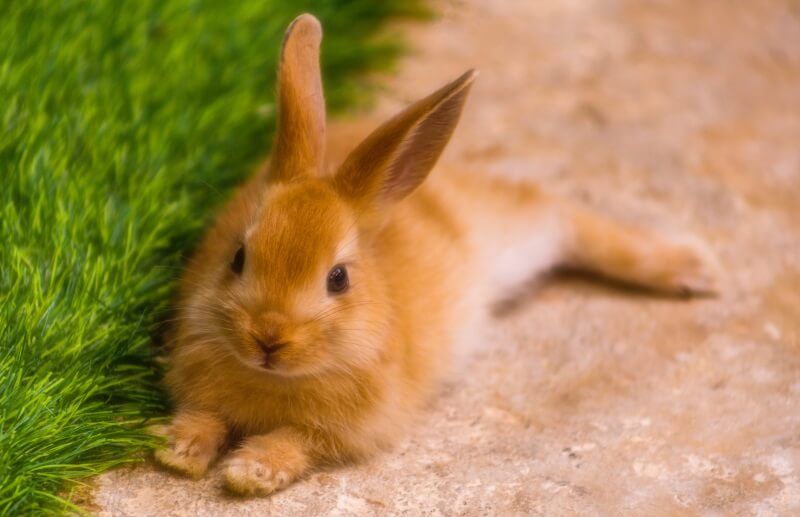 Snickerdoodle– You may want a cuddly, adorable name like this.
Snow White– Classic fairy tale character names are always good choices, and this one is perfect for a white rabbit.
Trixie– Here is a fun, magical sounding name we love for rabbits.
Velvet– Like the velveteen rabbit from the classic book.
Venus– Or you could choose this one named after the goddess of love.
Unisex Bunny Names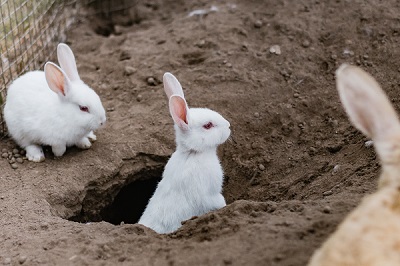 Try one of these for either male or female rabbits:
Bigfoot– Good for rabbits with large feet, of course.
Blinky– Describes the spazzy nature of many bunnies.
Brownie– Why not name your brown bunny this sweet name?
Bunnysaurus– You could make your rabbit sound big and silly all at once.
Cappuccino– Coffee names work really well for brown rabbits.
Carrot– You could name your bunny after its favorite food.
Cashew– Nut names are popular rabbit name choices.
Chipmunk– Good for bunnies since they are part of the rodent family.
Chocolate– A nice, sweet choice for brown rabbits.
Chocolate Chip– Another winner that is sweet and ideal for brown rabbits.
Chowder– Have some fun and name your pet after the soup.
Cinnabon– A play on the word "bunny".
Cinnamon– Nice choice for light brown rabbits.
Coco– Another good one for brown bunnies.
Coffee– We like using this one for a brown rabbit.
Cotton– Describes your bunny's tail really well.
Diamond– Good for brighter-colored bunnies.
Ears– You could name your bunny after its most distinctive feature.
Floppy– This is a good name for a bunny with some floppy ears or feet.
Fluffy– Of course, we can't forget this classic bunny name.
Forrest– This strong name has a woodland ring to it.
Fuzzy– This is good for any rabbit you have with soft fur.
Harebrain– A play on the word "hare".
Latte– Another coffee name for you to consider.
Lucky– Rabbit feet are considered lucky.
Marshmallow– Describes how fluffy your rabbit is and is perfect for white bunnies.
Mocha– We just love these coffee names for these furry pets.
Oreo– A good one for black and white rabbits.
Pellet– This is a good name for smaller rabbits.
Pudding– This sweet food name will be perfect.
Pumpkin– We love adorable names like this for small pets.
Rhubarb– A food name that sounds kind of like "rabbit".
Romaine– Like the lettuce that rabbits like to eat.
Skittles– This is another fun food name you might want to consider.
Snowball– Good for small, fluffy white rabbits.
Snowflake– Another good option for a white colored rabbit.
Twix– Fun food names are a delight.
Whiskers– A good name for any mammal, and it's adorable too.
Wiggles– Reminds you of your rabbit wiggling its ears.
Zucchini– Rabbits may not look like zucchini, but the name is so funny and adorable that we think it is a perfect fit.
Baby Rabbit Names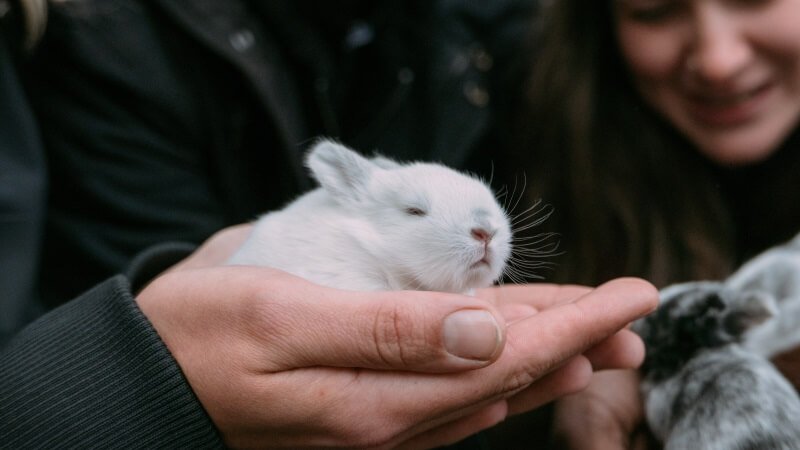 Ares– You could choose a strong name like the Greek god of War.
Brain– Mouse names like this cartoon one work good for Rabbits.
Buck– You may want to give your Rabbit a strong name.
Gizmo– You could go with something completely adorable, though.
Mickey– Rabbits look like mice, so why not pick the famous cartoon mouse?
Ratatouille– Or you could try another famous mouse name?
Pinky– Here is another cartoon mouse name you might like.
Rhodey– A play on "rodent".
Scruffy– You may want a name that's a little tougher and masculine.
Spikey– Or you could go with an edgy name.
Stuart– Try this famous mouse name for your pet.
Thumper– A good choice of your Rabbit like to make some noise.
Troll– This is a bit of a tougher, quirky name for your little pet.
Yoda– Or you could go with the short Star Wars character for your short Rabbit
Zeus– The Greek high god is a good name for a small pet too, because it's just so funny.
Funny Rabbit Names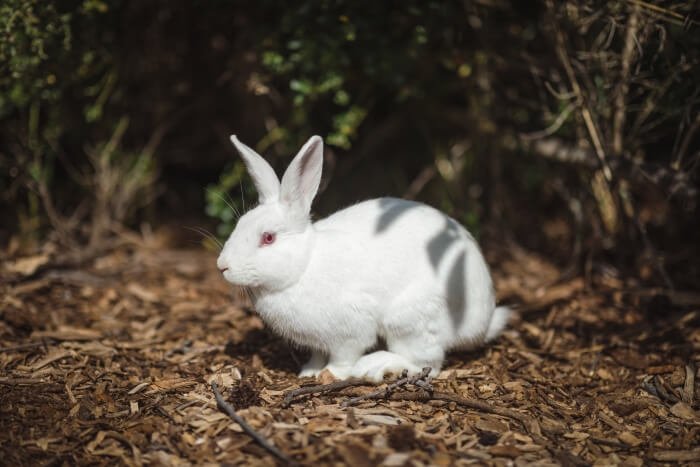 Benji– Here is a classic pet name you might want to consider.
Bleep– Or you could go with a fun, quirky name like this.
Boomer– This is another good speedy name.
Butterfingers– You could go with a silly name like this.
Cowboy– Cowboy names are a lot of fun for pet titles.
Guy– Keeping it simple is always a good option.
Inky– This is a good pick if your Rabbit has some black on him.
Mario– Named after the video game character because Rabbits like to jump.
Patrick– A good, normal name like this is always suitable for a pet.
Rambo– Here is a name so tough it might be comical.
Rex– A strong name like this makes your pet seem more impressive.
Rodeo– Give your pet a sense of adventure.
Sonic– A good video game character name for fast Rabbits.
Stone– You may want to pick a strong name like this for your male Rabbit.
Spurs– This cowboy name is kind of unique.
Yoshi– You could go with a fun, exotic name like this.
Black Rabbit Names
Batman– Why not go with this dark superhero name for your rabbit?
Berry– Short for blackberry.
Blackbeard– A pirate name might be a good fit.
Blackfoot– This Native American name could be a good choice as well.
Blackie– Literal color names can work well.
Blackjack– Like the weapon or the card game.
Blake– A version of "black" in some languages.
Darth Vader– This dark Star Wars character might be right for your rabbit's name.
Dracula– You could go with this supernatural creature.
Flint– The stone flint is very dark.
Genghis Khan– You can't get much darker than this historical conqueror.
Ghost Rider– You could use a supernatural hero's name for your rabbit.
Ichabod– A character from the dark tale The Legend of Sleepy Hollow.
Johnny Cash– The singer was known as the man in black.
Kylo Ren– You could use a different dark Star Wars character.
Lord Voldemort– Wizards make for good namesakes for black pet rabbits.
Nevermore– This famous literary line is from a story about black rabbit.
Ozzy– The rock king of darkness might make for a good namesake.
Poe– This writer always told stories about the dark and macabre thins of this world.
Salem– A town known for its witches and witch trials.
Shadow– Why not give your rabbit a dark, mysterious name?
T'challa– The character of the Black Panther's real name could work.
Vlad– This famous historical figure has a darkhistory that might make his name appropriate.
Von Chirpie– A gentlemanly name with a humorous twist.
Zorro– This Spanish hero is known for dressing in black.
White Rabbit Names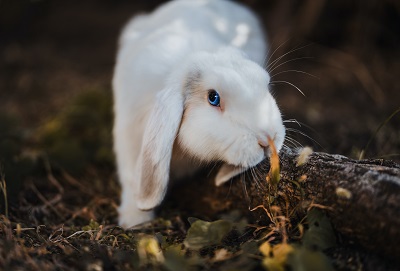 Abby – A cute name with a pretty sound to it
Abel – A new and a rare kind of a name
Andy – A common and a simple name for your pet rabbit.
Billy – Sounds like a name for a cat, but is fit for a rabbit
Boots – You had Puss in boots and now you have rabbits in boots
Buck – A popular and very relevant name for a pet rabbit
Buttercup – A perfect name which incorporates the cuteness of your white rabbit
Chica – A name with a groovy Spanish touch to it
Eddy – A common name used for every kind of pet
Freddie – Name of a famous children`s cartoon character
Hoover – A very rare kind of a name for a white pet rabbit
Jazz – For white pet rabbits who has an ear for jazz
Jesse – A perfect name from your female rabbit
Juniper – A made up name with a nice ring to it
Maddie – A feminine name for your female pet rabbit
Mario – A very catchy name with a groovy touch to it
Monty – A handsome name for your hunky white pet
Peter – Another name derived from a cartoon character
Pip – Perfectly fits the physique of the animal
Poppy – For your sweet-white pet
Fruit and Vegetables Inspired Rabbit Names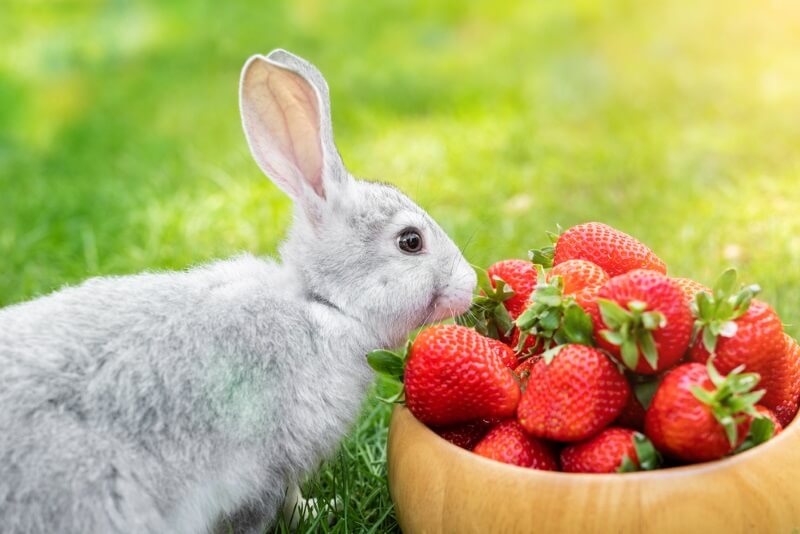 Carrot Top- If you have a Rabbit with a fuzzy or feathery red or orange head, this might be appropriate.
Daikon– This big root may appear funny looking, since it looks like a big, white carrot.
Fennel– This flowering carrot relative looks similar to a turnip.
Goji– Named after the Japanese berry.
Jackfruit– Here is an exotic fruit that can get very large and that has a spikey exterior.
Clementine– You are probably familiar with this common orange, and of course it is a common girl's name as well.
Cutecumber- You could try this fun play on the word cucumber.
Cutie– A type of orange.
Delicata– This thin winter squash has such a lovely sounding name.
Figgy– A fun take on figs or dates.
Gala– Like the famous Gala apples, and the word means a grand event.
Ginger– The pungent root is a common rabbit girl's name.
Rhubarb– May work for a female rabbit name, since it seems to combine Rue and Barbara.
Roma– Named after an Italian tomato variety.
Romaine– A lovely female name that also happens to be the name of a lettuce.
Senna– This beautiful, flowering legume sounds like a common girl's name.
Shallot– Sounds like Charlotte.
Squash– This name is great for any cuddly, squishy rabbit you have.
Acai– A lovely berry that's usually black.
Asparagus– These long, thin veggies can inspire many different names, like Asper, Gus or Perry.
Did you find one that you liked? Please let us know if our list was an inspiration to you.
Was this article helpful?
Let us know what you think.