The 5 Best Bedding For Gerbils
This page contains affiliate links. We may earn money or products from the companies mentioned in this post through our independently chosen links, which earn us a commission. Learn More
Compare Best Bedding For Gerbils
Overall Best

1. Small Pet Select Small Pet Aspen Bedding

Runner Up

2. Living World Aspen Shavings Small Animal Bedding

Best For Budget

3. Carefresh Small Animal Bedding

Best Natural

4. Healthy Pet HPCC Natural Bedding

Best For Odor Control

5. Carefresh Small Animal Bedding

Materials

Paper

Materials

Aspen wood

Materials

Paper

Materials

Paper

Materials

Natural paper

Capacity

16L

Capacity

1220 cubic inches

Capacity

50L

Capacity

30L

Capacity

60L

Key Features

Safe, expands to 3x volume, absorbent

Key Features

Absorbent, all-natural, expands well

Key Features

Eco-Friendly

Key Features

Absorbs 3x weight, expands to 2x volume, odor control

Key Features

Eco-Friendly
Gerbils are fairly easy to keep which is what makes them such a popular pet for children. All you really need is a cage, a few toys, and some essentials like an exercise wheel, food dish, and bedding.
Bedding does more than just cover the bottom of your gerbil's cage – it also provides your gerbil with a soft cushion for its feet as well as a material to dig and burrow into.
In this article, we'll talk about the basics of caring for a pet gerbil and provide some tips for choosing the best gerbil bedding. You'll also see our top 5 picks for the best gerbil bedding.
What To Look For In Bedding For Gerbils?
When it comes to gerbil bedding you have many options. You can choose natural materials like wood shavings, recycled materials like paper, or materials made from scratch. As you start shopping around, there are a few things you need to keep in mind.
Here Are Some Important Things To Look For In Gerbil Bedding:
Non-toxic materials. Your gerbil's safety is of the utmost importance, so avoid bedding made from unsafe materials. For example, certain wood shavings like pine and cedar contain oils that can be dangerous for small pets.
Odor control. Look for a bedding that will contain odor well so you can maximize the length of time between changing the bedding and cleaning the cage.
Highly absorbent material. Your gerbil will be doing its business in the bedding (ideally in one particular area) so make sure the material is absorbent.
Little to no dust. Your gerbil is going to be digging around in the bedding, so you want to avoid anything dusty. Dust can irritate your gerbil's eyes, nose, and lungs.
Our Top Picks For The Best Bedding for Gerbils
Now that you have a better idea what to look for in a gerbil bedding, it's time to start shopping! Keep reading to see our top 5 picks for the best gerbil beddings.
Overall Best
Small Pet Select Small Pet Aspen Bedding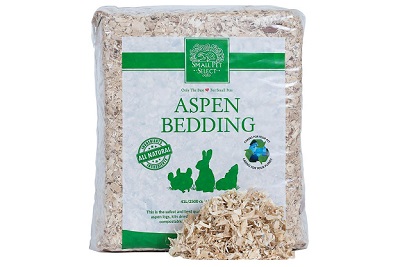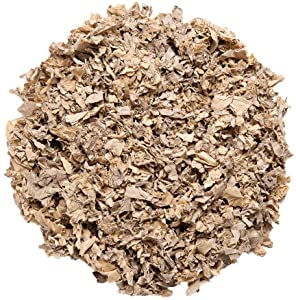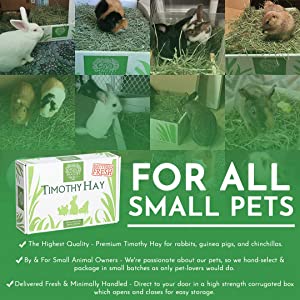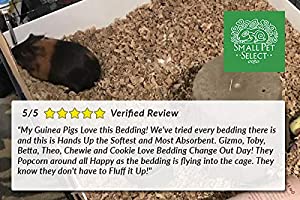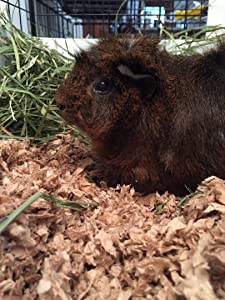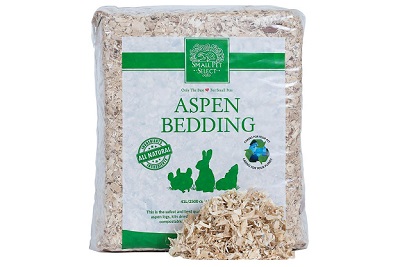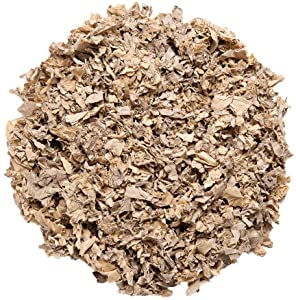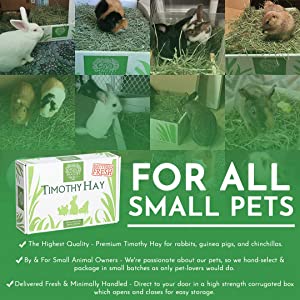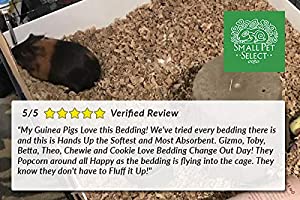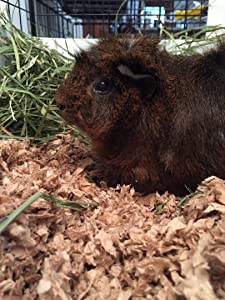 Product Info
Materials: Paper
Capacity: 16L
Key Features: Safe, expands to 3x volume, absorbent
Pros
Made from unbleached, unprinted paper
Expands to 3x its original volume, soft texture
Made without chemicals and additives
Cons
Packaging size can be a little misleading
Some customers received product that was dusty
Your gerbil's safety is extremely important, so consider choosing a high-quality, all-natural bedding. This Small Pet Select Natural Paper Bedding is a bit pricy, but it offers excellent quality and several beneficial features. It expands to 3x its original volume and is highly absorbent. This bedding is 100% safe as well, made in the USA without any chemicals or additives. It comes in a neutral brown color and has a soft texture that your gerbil will be able to burrow in easily.
Runner Up
Living World Aspen Shavings Small Animal Bedding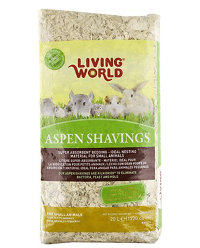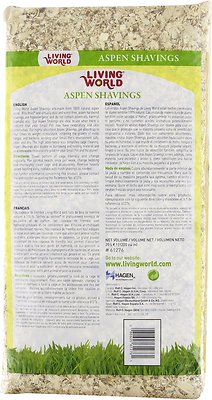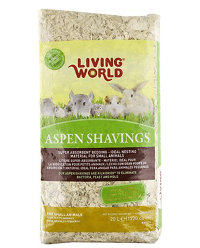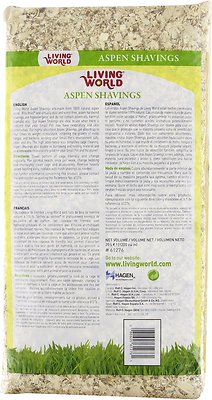 Product Info
Materials: Aspen wood
Capacity: 1220 cubic inches
Key Features: Absorbent, all-natural, expands well
Pros
Absorbs up to 4x its weight in liquid
Made from 100% natural aspen wood
Completely safe for gerbils and small animals
Cons
May not be as soft as recycled paper bedding
Might be a little dustier than some bedding
Many gerbil owners prefer wood shavings over paper bedding because it is highly absorbent and cost-effective. These aspen wood shavings absorb up to 4x their weight in liquid and they expand to a volume of 1,200 cubic inches. This bedding is made from 100% all-natural aspen wood, so you don't have to worry about harmful additives. Plus, it is very affordable.
Best For Budget
Carefresh Small Animal Bedding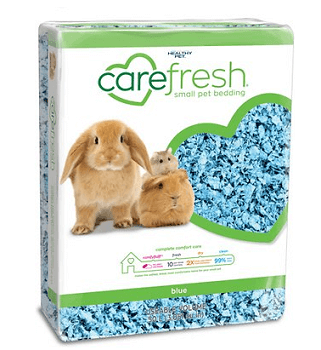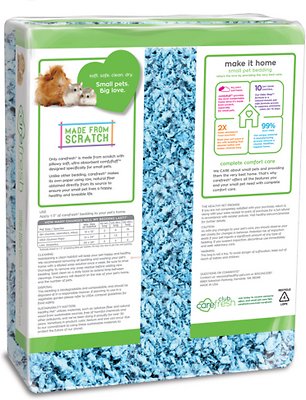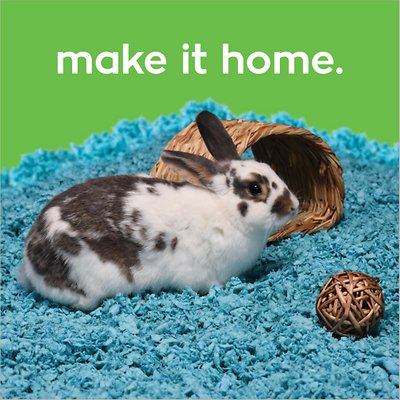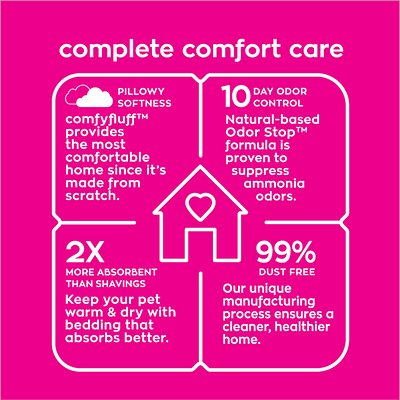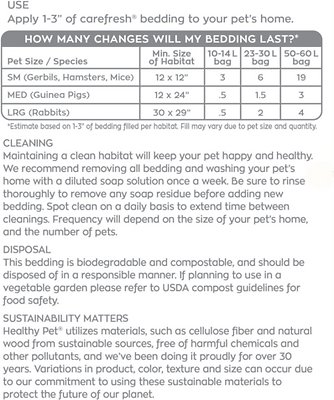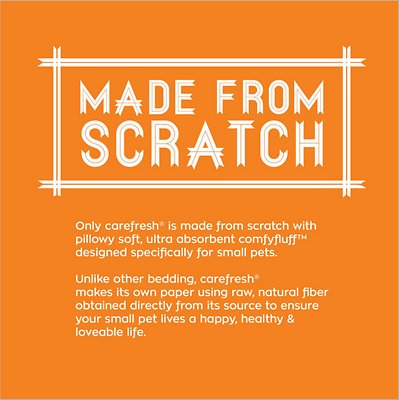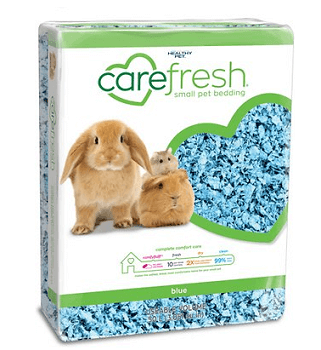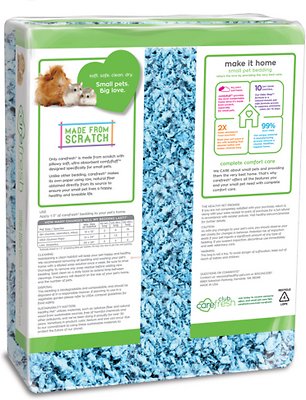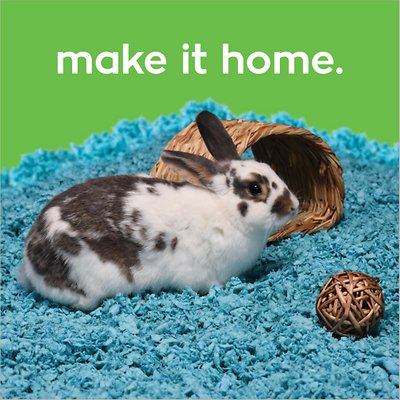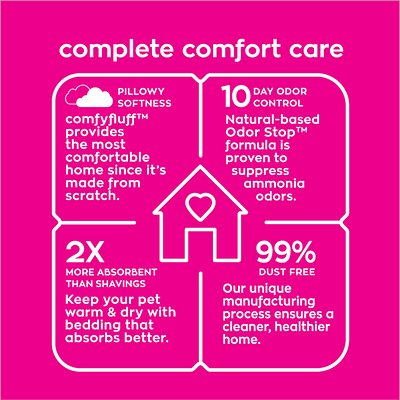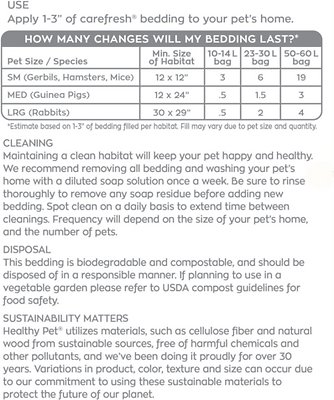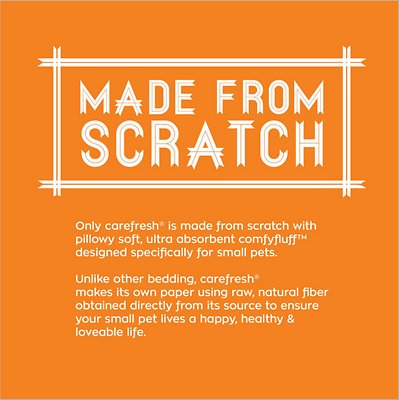 Product Info
Materials: Paper
Capacity: 50L
Key Features: Eco-Friendly
Pros
More absorbent than shavings alone
Soft texture with 30% paper bedding
Low dust formula is easy to clean
Cons
May be dustier than paper bedding alone
Some packages have larger pieces of wood
If you can't decide between wood shavings and paper bedding, this Carefresh Small Animal Bedding is an ideal solution. This bedding combines the absorbency of wood shavings with the soft texture of recycled paper. It offers 7-10 days of odor control and 2X more absorbent than wood.
Best Natural
Healthy Pet HPCC Natural Bedding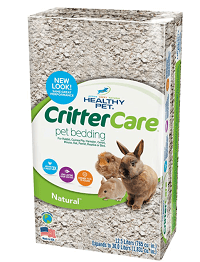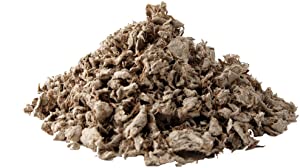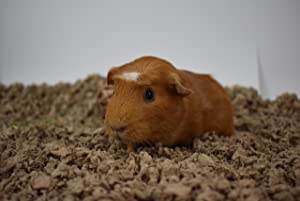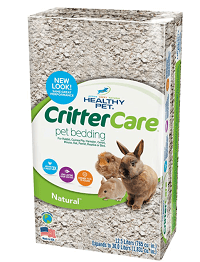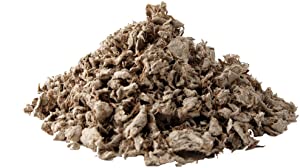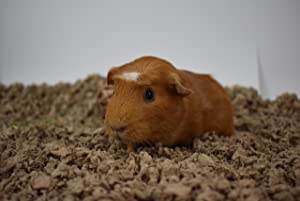 Product Info
Materials: Paper
Capacity: 30L
Key Features: Absorbs 3x weight, expands to 2x volume, odor control
Pros
Made from soft, all-natural paper materials
Expands to 2x volume and absorbs 3x weight
Long-lasting odor control without fragrances
Cons
Some customers say product was somewhat dusty
Packaging size may be a little bit misleading
If odor control is the name of the game, this Healthy Pet Critter Care Natural Pet Bedding is the way to go. It offers long-lasting odor control and is made from safe, natural materials that absorb 3x their weight in liquid and expand to twice their volume. This bedding is soft and safe for gerbils and it is easy to burrow in but also easy to clean. What more could you ask for?
Best For Odor Control
Carefresh Small Animal Bedding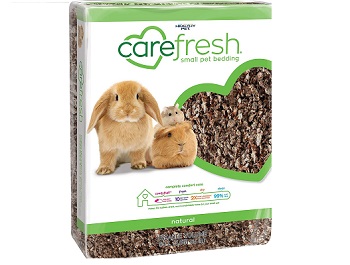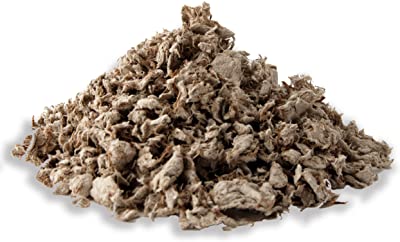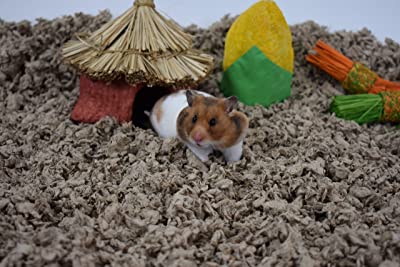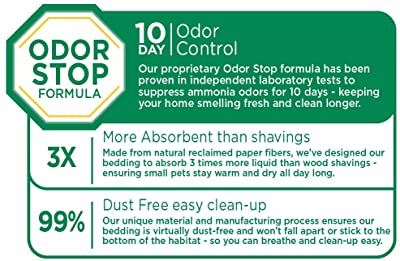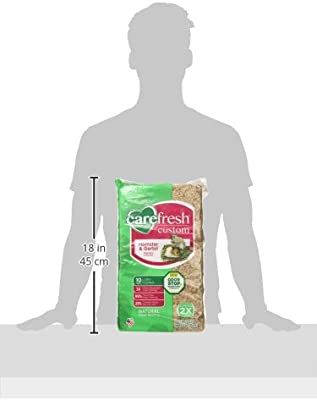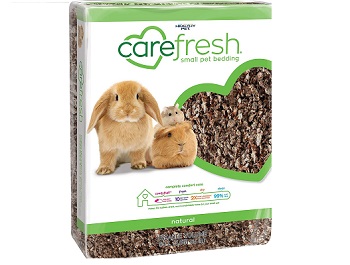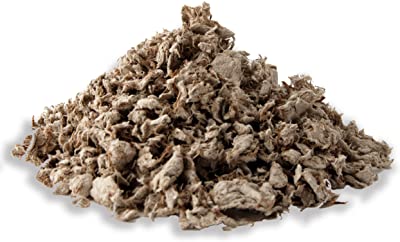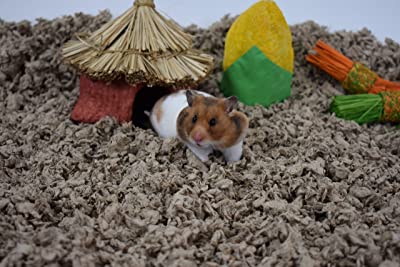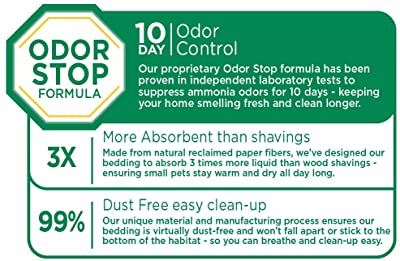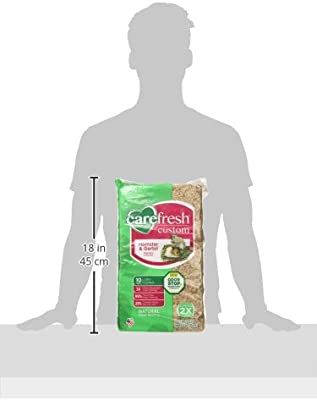 Product Info
Materials: Natural paper
Capacity: 60L
Key Features: Eco-Friendly
Pros
Offers 10 days of continuous odor control
More absorbent than wood shavings and dust-free
Made with 25% smaller pieces for gerbils
Cons
Package size may be misleading
Some customers noticed an unpleasant smell
If you're really not sure what bedding is best, consider this Carefresh Small Animal Bedding that is uniquely designed for small pets like your gerbil. This bedding is made from natural paper materials which are 3x more absorbent than wood shavings and 99% dust-free. This particular formula has 25% smaller pieces which are ideal for gerbils and it offers 10 days of odor control.
Tips For Caring For A Gerbil
As your gerbil's caregiver, it is your responsibility to understand your pet's needs. This includes its needs for a safe cage, the proper toys and accessories, and a healthy diet. All of these things play an equal part in determining your gerbil's long-term health and wellness.
Here Are Some Simple Tips For Caring For A Gerbil:
Choose the largest cage you can for your gerbil – it is recommended that you keep gerbils in pairs or small groups, so choose a cage big enough for everyone.
Fill your gerbil cage with 2 to 3 inches of soft bedding and change it as needed to keep it clean and dry – completely change it at least once a week.
Feed your gerbil the highest quality food you can consistently afford – a commercial pellet is best for balanced nutrition, but you can supplement with seeds and treats.
Make sure your gerbil has access to fresh water at all times – clean and refill the water bottle at least once a day.
Spend plenty of time interacting with your gerbil to tame it and to build a bond – having toys and treats on hand will help you through this process.
Now that you have a better understanding of how to care for your gerbil, you can see what role bedding plays in that care. Take what you've learned here and use it to choose the best gerbil cage, bedding, and toys that you possibly can.
Final Remarks
There are many different types of gerbil bedding and it is difficult to say which is truly the best. It's up to you to decide which type of bedding you can afford, and which one will meet your gerbil's needs. If you're still not sure where to start in looking for gerbil bedding, try out one of the top 5 best gerbil beddings we've reviewed above. Good luck!
Was this article helpful?
Let us know what you think.