How To Look After Your Dog In Its Senior Years?
This page contains affiliate links. We may earn money or products from the companies mentioned in this post through our independently chosen links, which earn us a commission. Learn More
Known as man's best friend, millions of households across the United States are home to a beloved pet. Just like with human beings, we do all that we can to keep our furry friends content, happy and loved. As your pooch or kitty enters his senior years, he will have different care requirements, meaning that you will need to make some changes to ensure he gets the most out of his final stage of life. With that in mind, here are a few ways on how to look after your dog in its senior years.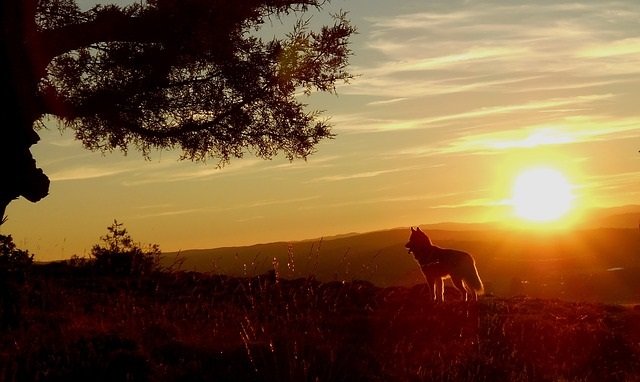 Regular Visits to Your Veterinarian
As your dog enters old age, it's only natural that his health will begin to deteriorate. From a puppy right up until his senior years, it's important that you make regular visits to your veterinarian who can keep a close eye on your pooch to ensure he stays happy and healthy. Your dog will need to have regular examinations, especially as many diseases are hidden. If you have any concerns about your dog's health, don't hesitate to contact your veterinarian.
Consider a Special Diet
If your dog has been diagnosed with kidney or heart disease, you may want to consider giving him a special diet. For instance, diets that are low in sodium tend to be good for dogs who have heart disease, whereas dogs who have kidney disease should follow diets to help control calcium, phosphorus, and other electrolyte levels. If you aren't sure where to start, your veterinarian can give you guidance on what types of food are best for your dog. It's especially important that your dog eats his food slowly and digests it properly as he gets older, which is why a slow feeding dog bowl can come in handy.
Reduce Walks
Depending on the type of breed you have, you may need to limit the number of walks your dog has. While regular exercise can bring a range of benefits to your canine companion, you may not realize the damage you could be doing to his mobility. If your furry friend is starting to slow down, it's important that you don't push him to his limits. Giving your dog moderate exercise can help to control their weight, an also promote healthy joints, bones, and muscles.
Try Supplements
During your dog's senior years, you will want to do all that you can to ensure he stays happy and comfortable. There are various supplements available, which could help with your dog's mobility, GI tract, and demeanour.
Provide Special Accommodation
If your dog has arthritis, for example, they will benefit from super soft bedding. Similarly, if your cat is in their twilight years, a calming cat bed which will help them sleep. You may also want to consider installing a ramp which your dog can use over the stairs, making it easier for them to navigate their way around your home. Even taking simple measures like putting a rug on hard-surface flooring can be hugely beneficial for your arthritic dog.
When your dog reaches his elder years, it's important that you do all that you can to ensure your best friend has the best quality of life. Scheduling regular visits to your veterinarian, considering a special diet, as well as trying supplements are just a few things that you can do to help your dog in its senior years.
Was this article helpful?
Let us know what you think.