How to Choose a Pet Hair Vacuum
This page contains affiliate links. We may earn money or products from the companies mentioned in this post through our independently chosen links, which earn us a commission. Learn More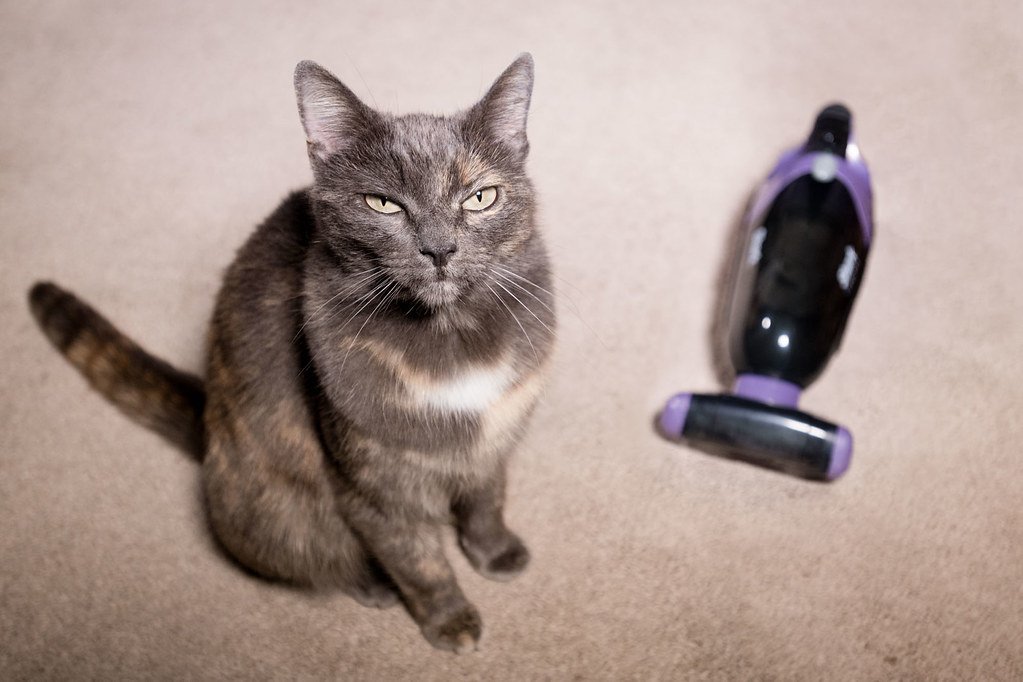 If you have a pet, you are most likely familiar with this problem – so much pet hair everywhere and it seems like you will never be able to get rid of it. The thing is that every house has several types of surfaces that need to be cleaned differently; here we'll explain how to choose a pet hair vacuum to effectively clean different surfaces.
Basic Advice
To clean smooth surfaces such as tiles, laminate or hardwood, you do not need to use a regular vacuum cleaner because all pet hair will rise into the air and then settle on the floor again. Better wipe the floor with a mop, and then microfiber – it will help to remove the remains.
Carpets and rugs are slightly different. A vacuum cleaner usually collects a small amount of pet hair from fleecy surfaces. But if you sprinkle the carpet with baking soda and leave it for 10 minutes, and only then vacuum the coating, you will collect much more pet hair. Also, baking soda will help you get rid of unpleasant odors. If that doesn't work, the next best move is to use a pet odor eliminator air purifier to tackle the smell for you. There's a guide on the best air purifier here. 
If, after that, there is still some pet hair on the carpet, put on rubber gloves and slightly dampen them, they will help you collect all the residues. Or, to avoid all the hassle, you might want to look for a powerful pet carpet cleaner, designed just for that purpose.
The familiar microfiber will help you remove pet hair from other smooth surfaces.
For upholstered furniture, I recommend using a window brush with a rubber tip. In severe cases, use a regular brush. For cleaning up cat litter, you can find more advice through clicking the link.
To remove pet hair from clothes, add a little vinegar during washing and throw special washing balls into the drum. Vinegar will make it peel off the clothes, and the balls will collect it.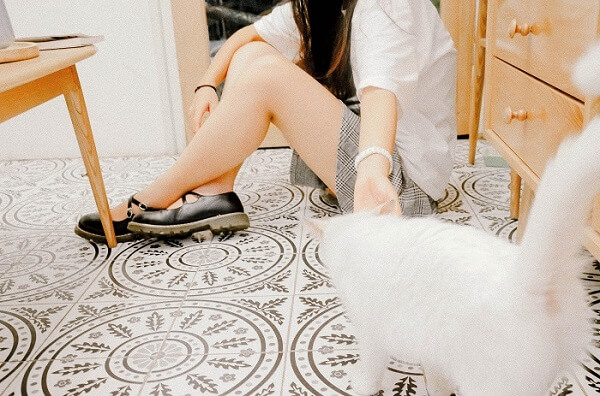 Choosing a Pet Hair Vacuum
Many families with pets are thinking about how to choose the right vacuum cleaner for their place. For every family, having a pet in the house is an incomparable joy. But more problems with keeping the place tidy arise as well. It's not only about keeping a furry pet but about cleaning the house itself, as more pet hair, dirt, and dust accumulates, and various stains appear. And it's not always possible to get rid of them completely. If everyday wet cleaning is difficult for you and there's always some pet hair left around, then you need to choose a special vacuum cleaner. For more information, check out this recommended reading.
Type of Cleaning
Before choosing any models, you need to understand what exactly they will be used for and what kind of surfaces are going to be treated with a vacuum cleaner.
Dry cleaning

. If there are no small children or people with respiratory system diseases in the house, then you can use a regular vacuum cleaner. In this case, all dust and litter get in a dust bag which needs to be cleaned occasionally. Such a device will cost much cheaper than other models. In this case, you can have several nozzles with different configurations that will help to vacuum various surfaces, even the most inaccessible places.

Wet cleaning

. If the house has fleecy carpets (especially light-colored), it is best to choose a wet vacuum cleaner. No nozzle from a conventional device can cope with such a surface. Wet cleaning is required. If a family has kids or pets, such a vacuum cleaner fits the best. However, such models are not cheap and take up quite a lot of space.

Combined option

. For specific rooms, it is better to choose a vacuum cleaner that has the function of both wet and dry cleaning. For example, Karcher offers great options. This brand offers many models that are focused specifically on combined cleaning. Thanks to such equipment, it will be possible to collect water by blowing it from hard-to-reach places, remove dust not only on a smooth floor but also on fleecy carpets. The cost of such a vacuum is quite high, but the device will last a very long time, and your cleaning will be as efficient as possible.
Vacuum Features
If you need to choose a pet hair vacuum, consider a few aspects. The main are as follows:
Type of cleaning

Power

Filtration type
Living creatures leave a lot of dirt. And this applies not only to pet hair but also to various stains. Because of this, it is better to choose wet and dry vacuums – this will greatly facilitate the cleaning process. In addition, the equipment should have special nozzles that will help to clean various types of surfaces, e.g. furniture elements that can clean couches and recliners effectively, carpets, linoleums, windows, etc. 
The key selection criterion is precisely the power of the equipment since usually, with pets in the house, the dirt accumulation level is much higher. Therefore, the vacuum cleaner must be powerful so that it sucks up various bristles and debris.
By the way, you need to consider that this applies to the dust suction power, and not the power indicator which is associated with electricity consumption.
Typically, the suction power ranges between 240-400 watts. But if you have to clean the carpets where furry four-legged friends go, then the power should be 450-500 watts. For cleaning pet hair, this is the best option.
A special HEPA (High-Efficiency Particulate Air) filter has been designed for apartments and houses with pets. It traps all small particles of dirt and dust.
A model that has a water-based filter is considered quite common. All substances are sucked in by a vacuum cleaner and stored in a water container. By the way, this option is great for people with allergies. According to Gemma Tyler from SmartVacuums.co.uk a good quality HEPA filter will reduce airborne allergens by 90%.
Dust Collector Types
It is essential to pay attention not only to nozzles, brushes, and filters but also to where dust and dirt will accumulate. The following types of containers are the most common:
Dust bag. This container can be used several times if it is made of fabric. If it is paper, the bag should be used only once. This collector is the most common and cheapest. But it also has some cons: fine dust is poorly retained in the container as it passes through the fibers of the material. And no one will like to clean the bag every time. The paper version is easier to use and should be thrown away immediately, though, it's not always possible to get a paper bag of the corresponding size.
Plastic container. This plastic option is considered reliable and convenient. To keep it clean, you only need to wash and dry. The disadvantage is that the noise background will be higher due to the fact that the container is a resonator for dust suction. Vacuum cleaners with such containers will be more expensive than those that have regular dust bags.
Aqua filter. For families with small children and people with allergies, this option is the best, as the dust will be accumulated through a special water filter. After such cleaning, there will always be fresh and damp air in the room. Dust, which gets wet under the influence of water, accumulates in a special container. Next, you just have to pour out the remains of water along with pet hair, dust, and other dirt.
It's important to pick the right brush. The best option for a pet house is a turbo brush. It may already be included with the vacuum cleaner or purchased separately. Sometimes, the brush head is called an electric brush because of the roller and the electric drive.
Popular Vacuums
There are many differences between standard vacuums and those that can collect pet hair as efficiently as possible. Vacuum cleaner manufacturers have different opinions on how to clean the room from pet hair. The main purpose here is to collect garbage that does not accumulate on the bristles but is sent directly to a container to store garbage. If you use a regular vacuum, pet hair will get stuck in the brush and accumulate there. As a result, the cleaning will be inefficient.
Now, there are many different vacuum cleaners that can handle pet hair and pile cleaning. This depends on the power of the unit and the level of dirt accumulation. Some manufacturers have patents on pet hair fighting technologies, so they use these techniques when creating vacuum cleaners. There are many brands of household appliances that can help clean houses with pets.
But do not forget that if you regularly comb your cat/dog and feed him/her the right food, there will be no need to clean your house from pet hair often.
Apart from Karcher vacuums, I would recommend considering at least a few Miele, Morphy Richards, Shark, Electrolux, and Dyson models. 
There are also robotic vacuums designed for dealing with pet hair. If you have such a vacuum, you can leave it on when you go to work – it will be able to remove a fairly large amount of pet hair. Cats love these small "UFOs" and will not feel lonely while you are away. They don't cost much, are pretty compact and quiet when operating, have 3 or more cleaning modes, dust indicators, etc. But their housings are often fragile and get stained/scratched easily, also working algorithms are not well-thought-out, and some inner parts are quite hard to find. So be sure to check all that if you choose to buy this type.
Live happily with your pets in a clean home!
Was this article helpful?
Let us know what you think.